OnePlus decided to transfer the presentation of a new smartphone due to competitors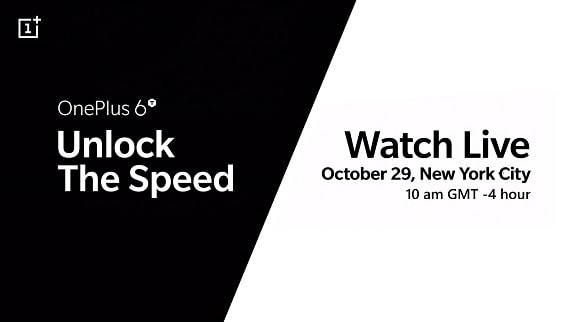 On October 8, the company announced the date for the presentation of the new OnePlus 6T smartphone, which was to be held on October 30 at 10:00 in New York, but due to competitors, they are forced to postpone the presentation a day earlier. As it turned out, Apple without hesitation decides to announce its presentation on the same day, but only at 11:00 am New York time. OnePlus did not arrange such a deal, because on October 30 all the attention of journalists would be focused on Apple products. OnePlus carefully approached such an important decision, because many journalists have already purchased airline tickets and booked hotel rooms. Fans of OnePlus products fully supported this decision, and the company itself claimed responsibility for living and travel expenses to journalists who were affected by such a decision.
We are moving the event a day early so we can all experience the latest technology, together. To those affected, we know sorry isn't good enough. So, we will do everything in our power to make things right. Starting with those of you who own a ticket, but won't be able to make the event. Everyone who owns a ticket will be able to apply for a full refund for their ticket.
Thus, people will be able to properly assess the upcoming new product, and as for Apple, it was very tactful of them, because OnePlus is quite popular in the USA. It would be foolish to assume that such an act is not worth a direct blow to a competitor. As for the characteristics, according to rumors OnePlus 6T will receive a Snapdragon 845 processor, 6.4 inches display, 20 megapixel camera, 8 GB of RAM and 128 GB of internal memory, a 3700 mAh battery and a display fingerprint scanner. As for the price, it is possible to expect an amount of $600.