PUBG Mobile breaks mobile gaming revenue records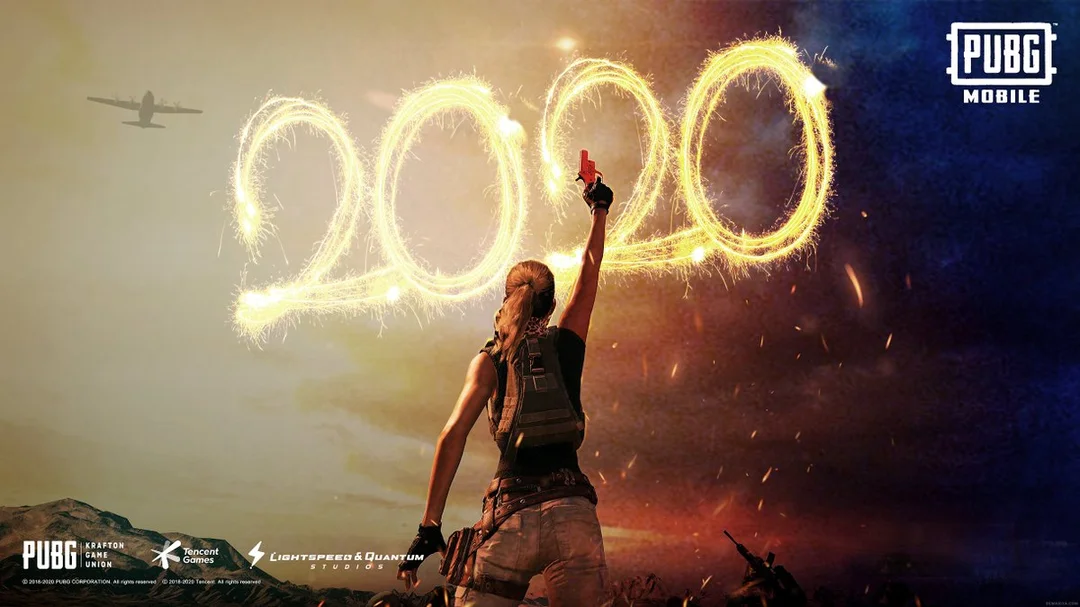 2020 has become the most profitable year for the gaming market, or rather for the mobile sector. And all because of the outbreak of the coronavirus, which made almost the whole world sit at home at remote work. Analysts at Sensor Tower have charted the top grossing mobile games for 2020, with PUBG Mobile deservedly earning the top spot along with its Chinese adaptation Game For Peace.
Since the beginning of 2020, PUBG Mobile has brought in $2.6 billion to its developers, while increasing profits by 64.3%. The second place of honor was taken by the mobile game Honor of Kings, it brought its developers $2.5 billion, increasing profits by 42.8%. The third place was taken by the mobile game Pokemon GO, its revenue is $1.2 billion, and an increase of 31.5%. In fourth place was Coin Master with $1.1 billion in revenue, which was able to double its profits. In fifth place, Roblox also brought its developer $1.1 billion, but was able to almost double the profit. The sixth most grossing game of the year was the mobile game Monster Strike, earning a whopping $958 million, just short of $1 billion.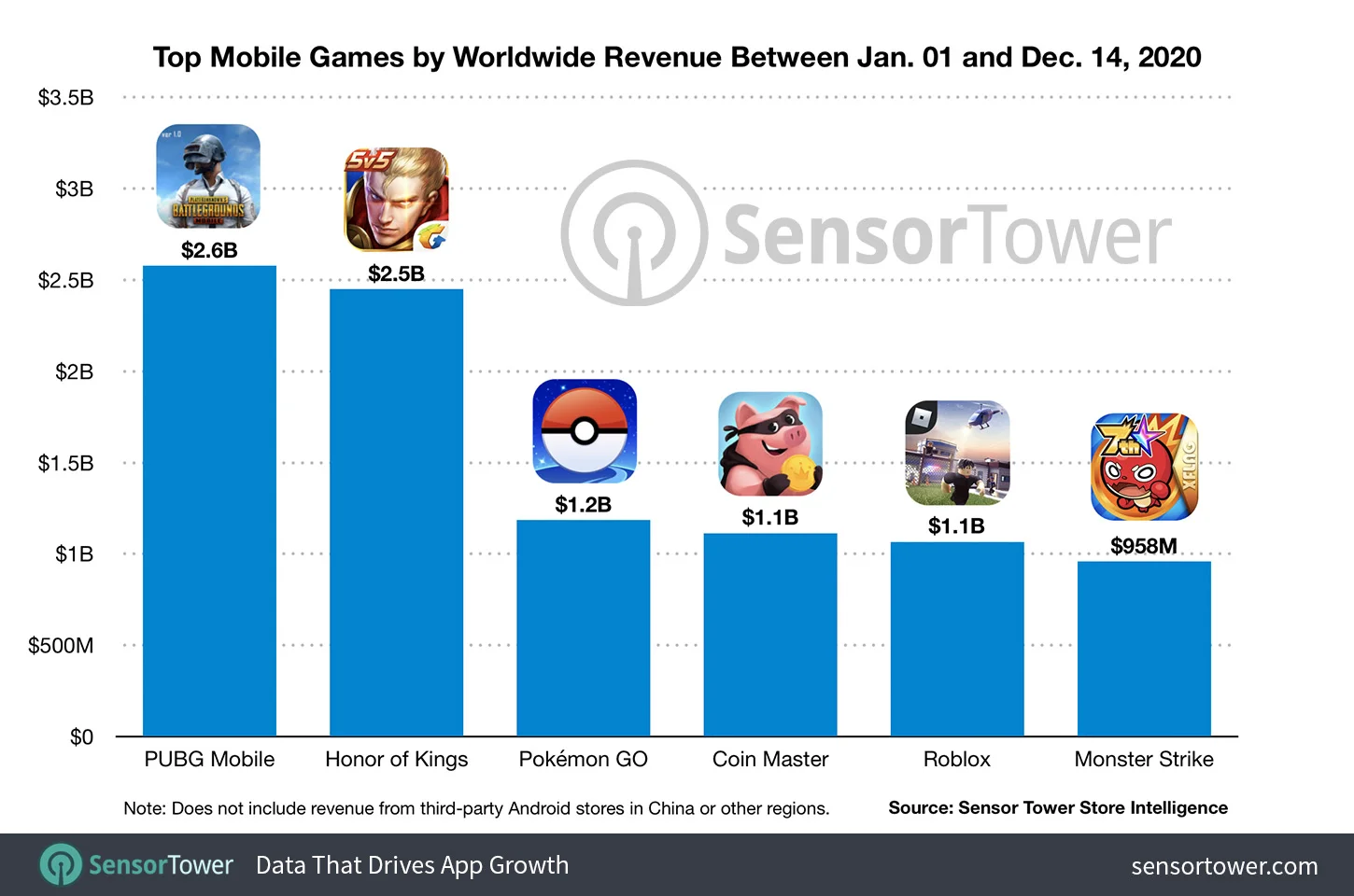 According to information for 2019, only 3 games were able to reach the $1 billion in revenue. For 2020, there are now 5 such games. In total, mobile games were able to bring in $74.5 billion in 2020, increasing their growth by 19.5%.