Xbox Series S - a new, compact video game console from Microsoft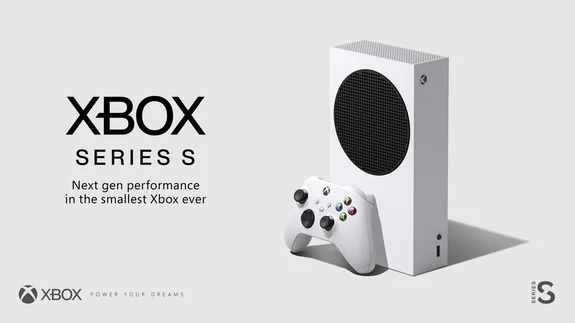 As soon as the first rumors about this new console appeared, Microsoft decides not to waste time and presents its new product. Perhaps such a quick announcement served as a mass of leaks about the new product, because all the previously "leaked" information about the device was fully confirmed. Xbox Series S, as the new console is called, looks like an old and rectangular radio from the 80s, and its price is $299, but this does not include taxes and for the United States.
The Xbox Series S is truly the smallest gaming console in the history of the Xbox family. If you look offhand, the volume of the body itself will be a little less than 3 liters. At the moment, apart from the very announcement of the new product, Microsoft has not disclosed any details about the characteristics. Thus, confirming the fact that this announcement was connected precisely with information leakage. But the main thing is that it was Microsoft, presenting its products with a price, that began the confrontation between the new generation game consoles.