Game & Watch returns to the republished version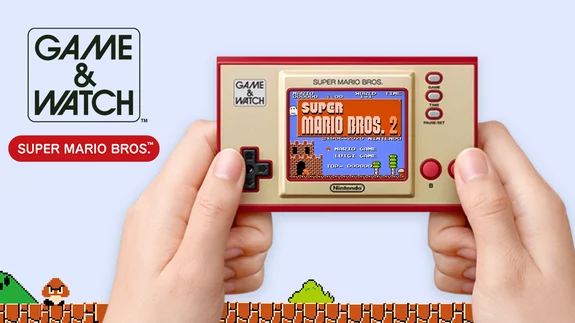 To celebrate Super Mario Bros. 35th Anniversary Special Event, Nintento has decided to delight all its fans by releasing a re-released version of the famous Game & Watch handheld console. As you know, the Game & Watch series was produced from 1980 to 1991, thereby becoming the first portable console from Nintento.
As for the re-released version of the classic console, it will receive a color screen and a lot of interesting innovations. Game & Watch: Super Mario Bros will receive pre-installed games: Super Mario Bros NES and Ball versions, and Super Mario Bros .: The Lost Levels. Also, the brand new console received its own digital clock. The dimensions of the portable console will be 112x67x12.5 mm, and the battery life is calculated for 8 hours.
The brand new Game & Watch can be expected on sale from November 13, 2020, the price is set at $ 50. As for the kit, it includes the console itself and a USB Type-C cable.