Gorilla Glass 7 - a new generation of protective glasses is ready to be born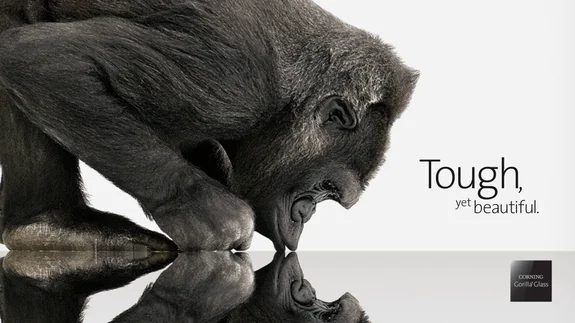 Corning is ready to show the world a new generation of safety glass called Gorilla Glass 7. This is indicated by a number of new teasers, which were published on the company's official page on Twitter. The previous generation of Gorilla Glass 6 came out 2 years ago and is still the best protective glass on the market. In the video, the company decided to show the sign to Victor Gorilla, who is preparing something interesting for the summer of 2020. Presumably, this is the very early announcement of a new generation of Gorilla Glass 7 safety glasses.
In addition, the company did not miss the chance to tell about the records of its own products. So, released in 2013, the Gorilla Glass 3 protective glass was able to set a record for the standard for scratch resistance. This glass is still the most popular product of the company.
In 2013, Gorilla® Glass 3 set the industry standard for scratch resistance. Seven years later, it's our most deployed device glass across smartphones, wearables, laptops and tablets. Clearly, scratch resistance is still a priority. #TougherTogether #SolvingScratch pic.twitter.com/LAcc3mlEwI

— Corning® Gorilla® Glass India (@GorillaGlassIN) July 2, 2020
Released in 2016, Gorilla Glass 5 was able to set a record for protecting the device from falling on a hard surface from 1.2 meters high. And in 2018, Gorilla Glass 6 was able to break this record, setting the bar at 1.6 meters. The developer also confidently states that the new generation of Gorilla Glass 7 will be much more stable than its predecessors and suggests guessing which bar the new Gorilla Glass 7 protective glass can overcome.