Gaming brand Red Devil presented the "king" of gaming tablets
Key features of a powerful tablet for gamers
A new gadget called the Red Devil e-sports tablet is currently available to customers in China.
The first thing worth mentioning about it is its amazing performance capabilities. According to the results of testing using the AnTuTu benchmark, the new product received no less than 1.37 million points. It is worth recalling that this tool is recognized as the most professional of the analogues that allow you to measure the performance of gadgets.
It should be noted that 180-220 thousand points are considered a good enough result in AnTuTu. Accordingly, it is easy to draw conclusions about the performance of the new gaming tablet.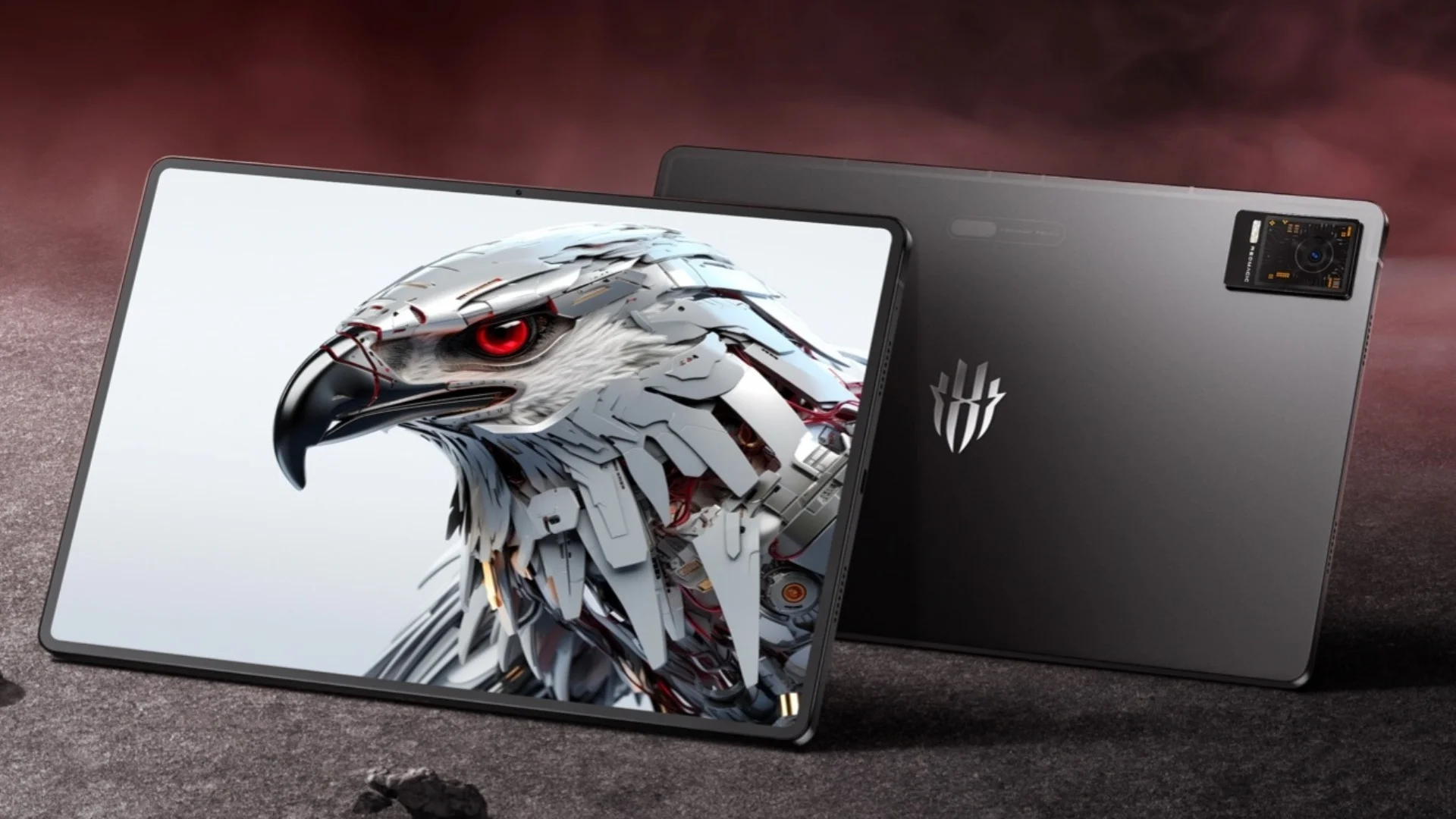 Of the other characteristics that are the most important for the game, it is worth noting that the model is equipped with the Snapdragon 8 Plus Gen 1 processor. It is characterized by high performance combined with a decent level of stability.
The gaming pleasure when using such a tablet is guaranteed because it has a 12.1-inch screen, in which the optimal resolution and frame rate are 2.5K and 144Hz, respectively.
Additional information about Red Devil e-sports tablet
The "king" of gaming tablets is made in an all-metal case, which gives it solidity and inspires a sense of reliability. At the same time, the gadget with a thickness of 6.5 mm weighs relatively little: 613 g. The equipment will please not only with performance, but also with battery life, since the novelty is equipped with a built-in 10,000 mAh battery.
Given all of the specs mentioned, one might wonder if the tablet will be frustrating with throttling and performance drops. However, the manufacturer has foreseen such risks. To avoid such excesses, he equipped the new device with the ICE Magic Cooling System. As evidenced by testing and practice, its effectiveness, in comparison with analogues, is 56% higher.
Logically and expectedly, the potential buyer is interested in the price of the gadget. So far, it is known that the version with 12 GB of RAM and 256 GB of flash drive is sold for $540. The device is more powerful (16 GB and 512 GB respectively) and costs more: $635.