Philips 24B1D5600 Dual Display Monitor has already been called the most unusual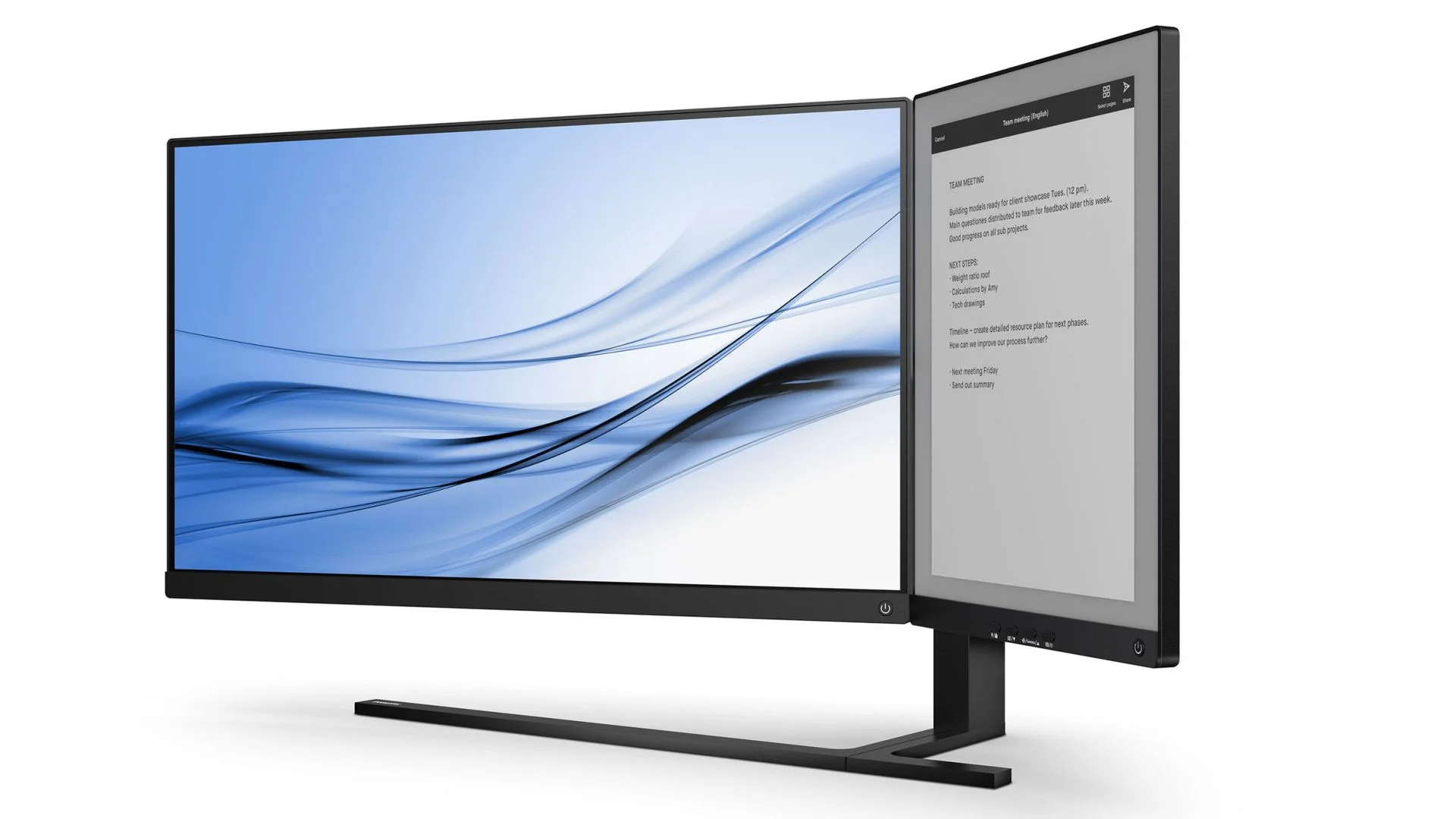 Technical features
So, Philips 24B1D5600 has a 23.8-inch IPS monitor. Its resolution reaches 2560 x 1440 pixels, which means excellent image quality. The second screen is attached to the first one. This innovative solution is an E Ink Carta HD display measuring 13.3 inches diagonally and with a resolution of 1200 x 1600 pixels. Its peculiarity lies in the fact that it transmits only shades of grey.
The manufacturer has provided a hinged connection between both monitors. Thanks to it, you can easily set the most successful viewing angle. The novelty is offered mainly to office workers. For example, Philips 24B1D5600 is useful for viewing text documents in maximum power saving mode. To do this, just turn on the E Ink Carta HD display. It is comfortable to work on it with such files, and in parallel, a movie, working programs and applications that need to be viewed in color can be opened on a large color screen. This ensures autonomy and convenience.
Features of customization and additional features
The manufacturer decided to make the new monitor universal. Therefore, both of its screens can be configured and connected independently of each other. So, if desired, they will be used in conjunction or separately.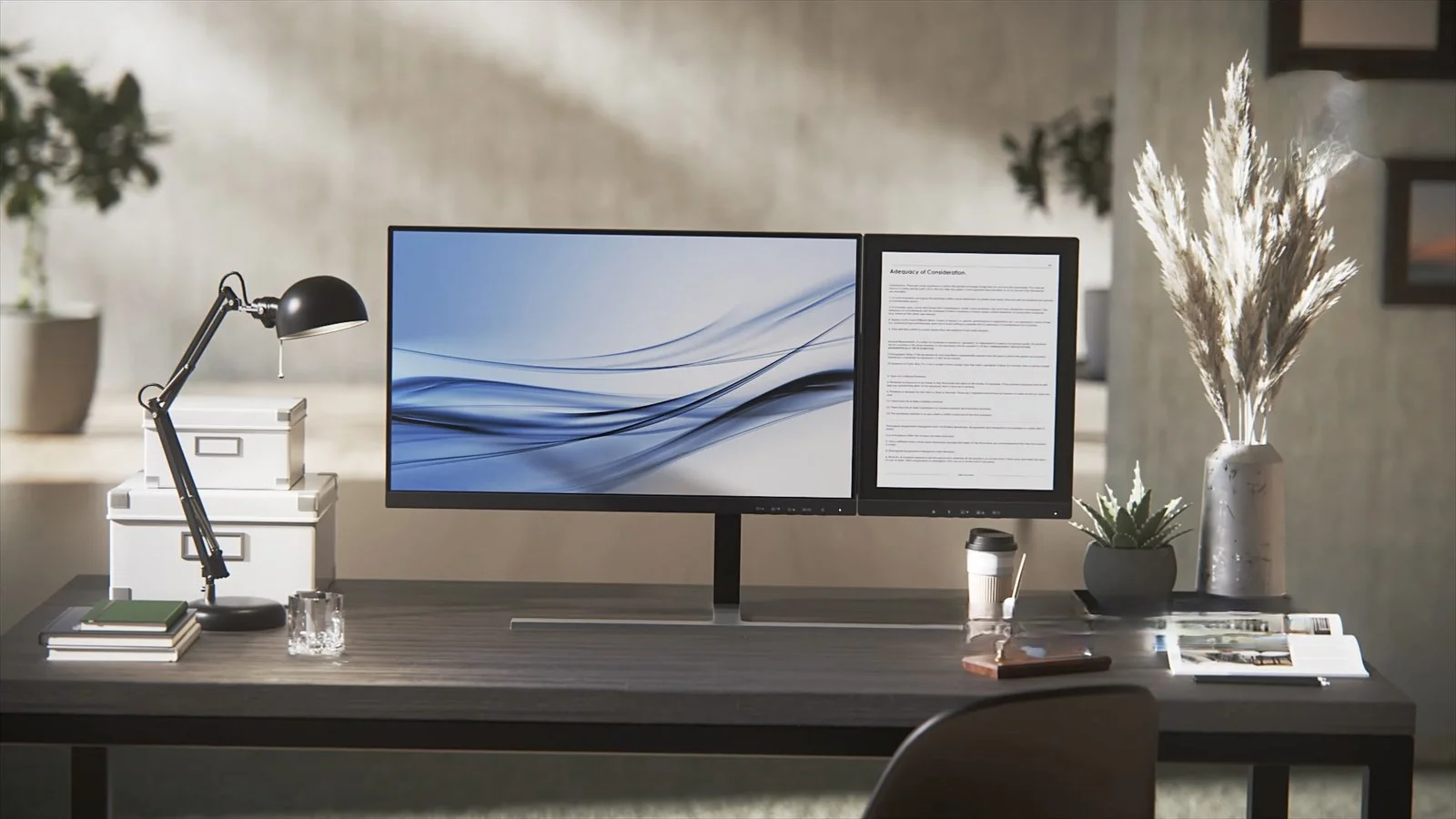 The manufacturer revealed some other details about the new product. It is known that the colour display has a DisplayPort 1.2 port. It also has several USB connectors: four types A and one type C. Plus; this screen has an audio output, so it is used for playing music and watching movies. The manufacturer also took care of the presence of an output for connecting the RJ45 connector.
Since the E Ink screen is limited in functionality by default, it only has a USB-C connector, which is quite enough.
It is necessary to add that the monitor comes with an adjustable stand. With its help, you can not only change the angle between the screens, but also adjust the height of their location as accurately as possible.
The novelty from Philips is already sold in China. True, it is not cheap for the price: such a display costs about $850.