Anyone can connect to Starlink satellite Internet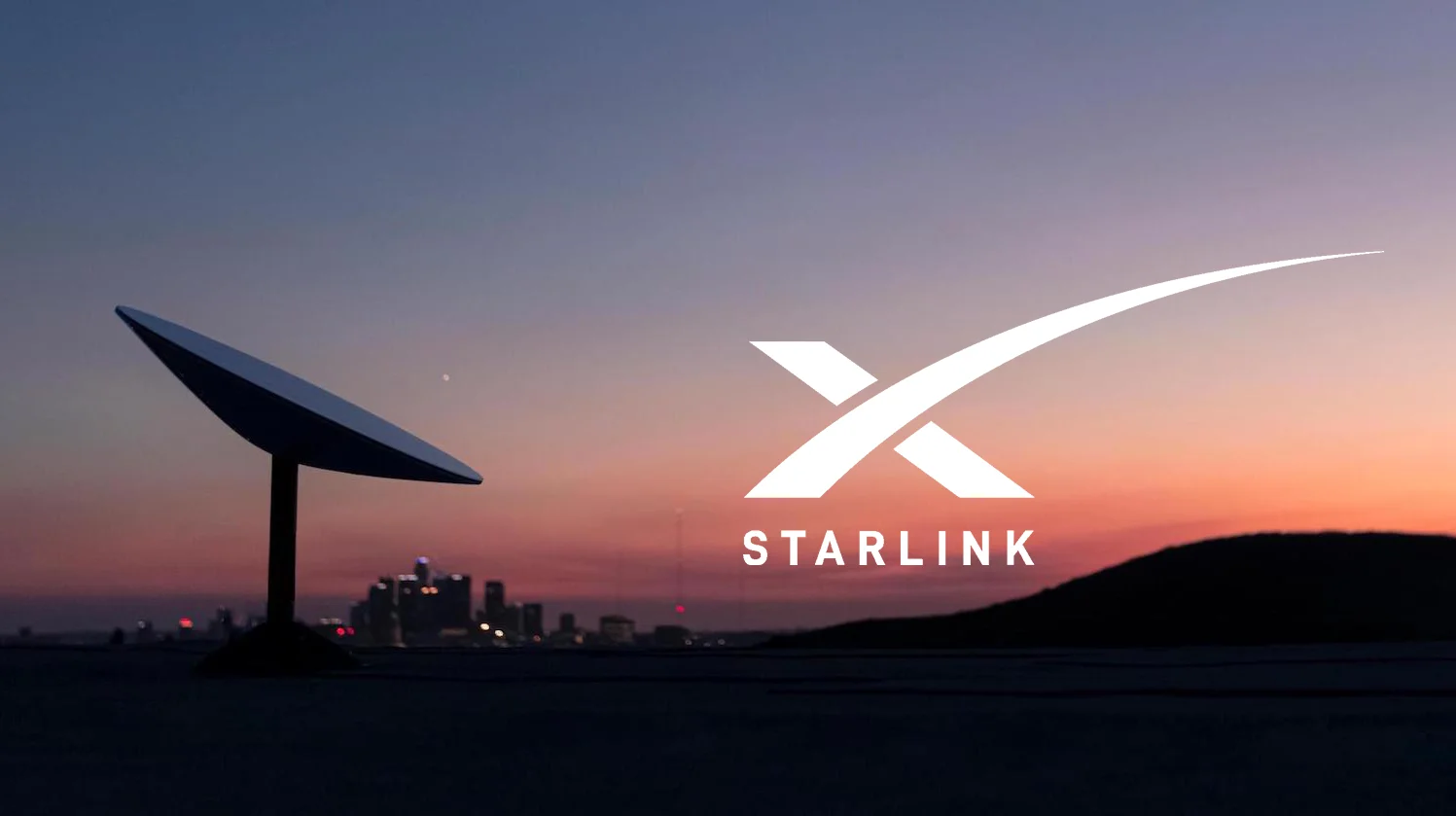 It took about 3 months before SpaceX began beta testing Starlink, and now there is information that the company has opened a preliminary acceptance of orders for connection to the satellite Starlink. This is a truly grandiose project by Elon Musk, in which more than 10 thousand users participated, but, unfortunately, while Starlink is available for a limited number of users in each coverage area. And all orders will be executed on a first come, first served basis.
To become one of the happy owners of the Internet from SpaceX, you need to follow the link to the official Starlink website and leave an application there. Everyone can order a Starlink kit for $499, the cost of the service at this stage is $99. The Starlink kit includes: a terminal for receiving a signal, a Wi-Fi router, connecting cables and special mounts. It should be noted that all those who are outside the coverage area will also be able to leave a request for connection. SpaceX will charge only half of the amount for the reservation of the service, the rest of the amount will be written off only after the service becomes available and the Starlink kit is safely sent to the customer. SpaceX plans to expand its coverage areas during 2021.
SpaceX also warned its customers about what might happen during beta testing. Internet speeds can range from 50 to 150 Mbps, latency rates can range from 20 to 40 seconds in most locations over several months as the Starlink system improves. It should be borne in mind that the complete absence of the Internet for a short period can also be part of the testing. SpaceX said that the more satellites they launch, install ground stations, improve software, the sooner the data transfer rate will increase, and the delay time will decrease altogether.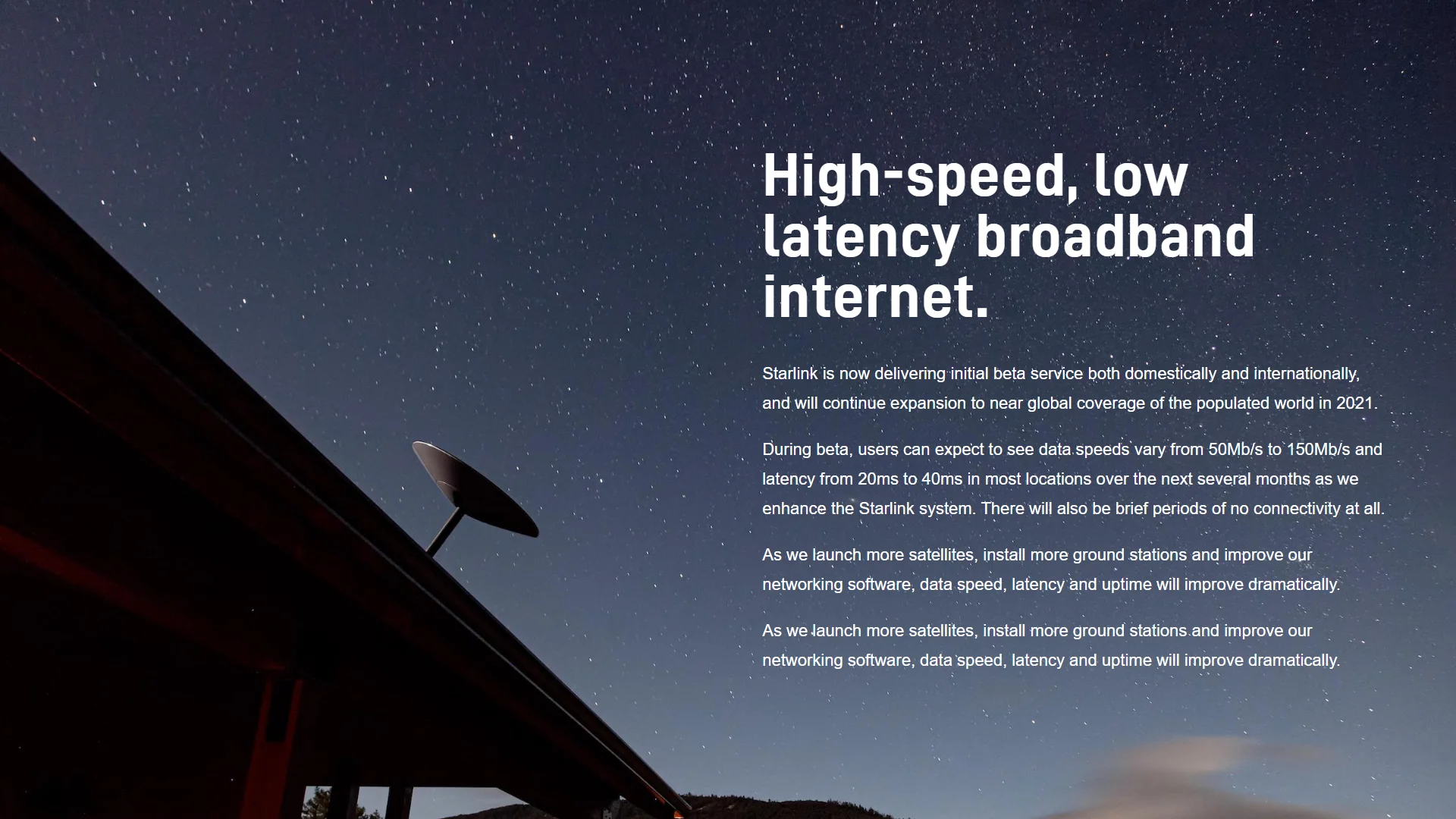 SpaceX's mission is to provide broadband Internet access services based on a satellite network built from a large number of satellites. At the moment, SpaceX has been able to put more than 1,050 satellites into low-earth orbit; in the future, the entire satellite landing will consist of more than 11 thousand vehicles.