Huawei Mate 40 Pro takes the lead in AnTuTu performance rating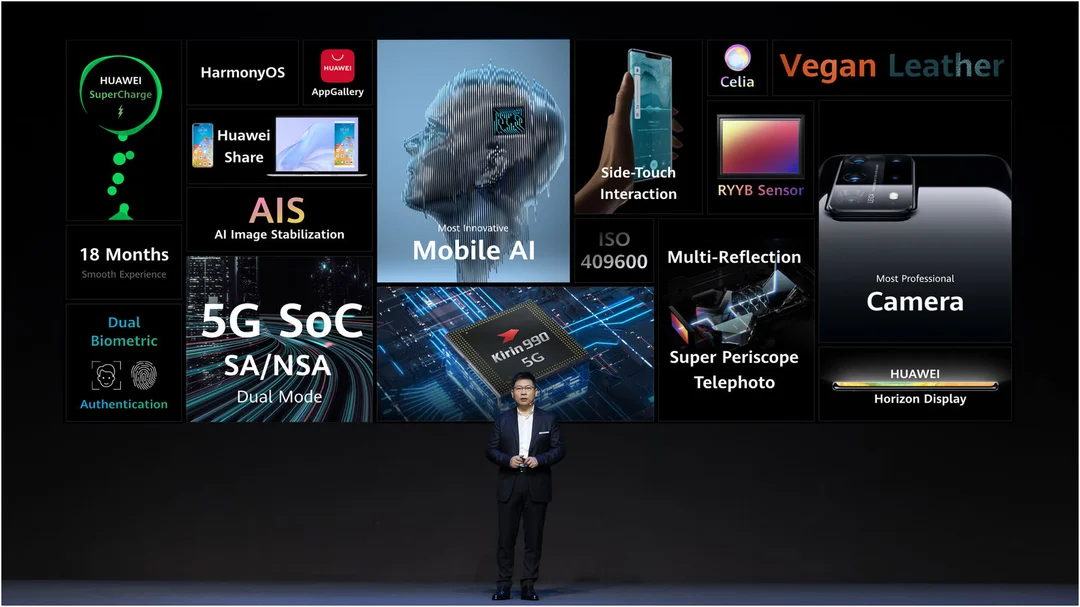 Experts from AnTuTu published its monthly performance rating among the flagship Android-based devices. It should be borne in mind that the first rating is for the Chinese market, and only later for the international one, which is significantly different from the first. According to the October ranking, the leaderboard was headed by the flagship Huawei Mate 40 Pro, based on the proprietary SoC Kirin 9000. This model unconditionally took first place and left behind most of its competitors. The Huawei Mate 40 Pro scored a whopping 685,339 points in the ranking.
The second place went to the iQOO 5 Pro with a Snapdragon 865 processor, the smartphone received 663 979 points, the third place went to the iQOO 5 with an identical processor, the smartphone received 663 767 points. From 4th to 10th place are occupied by devices with processors Snapdragon 865 and Snapdragon 865 Plus.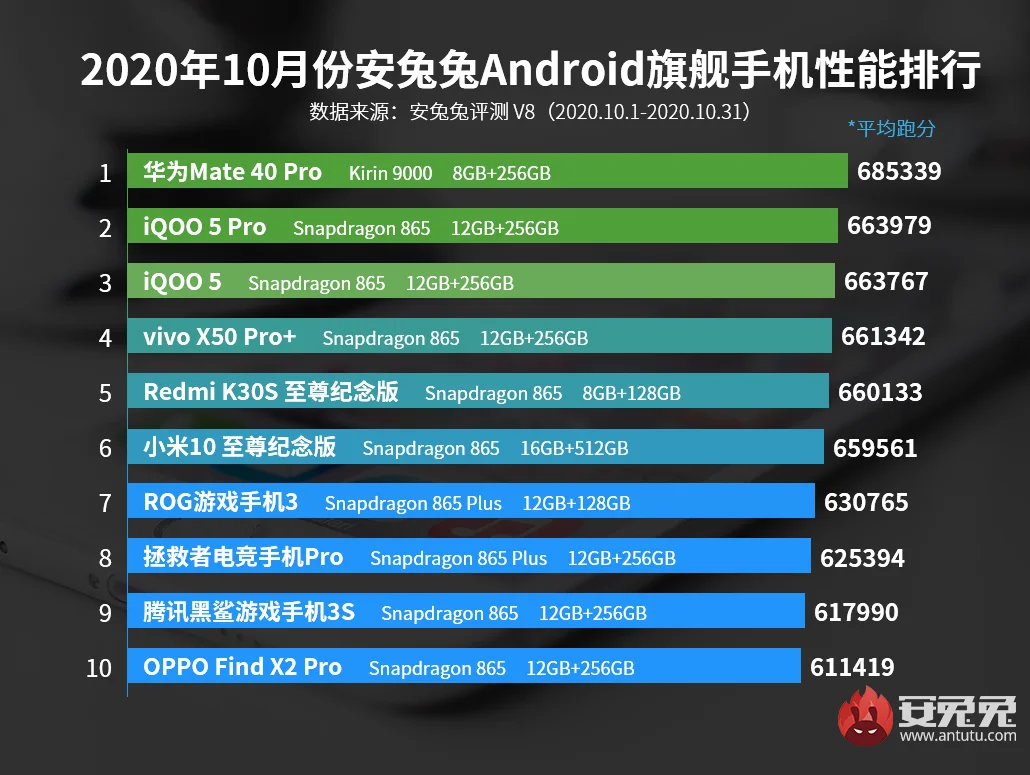 According to experts on the synthetic test, 685,339 points is an average for the Mate 40 Pro smartphone, some models from this series are capable of exceeding 720 thousand points, and all thanks to a special performance mode. But it should also be borne in mind that in this mode, the battery consumption increases significantly.