There was information about the prices for the new generation iPhone 12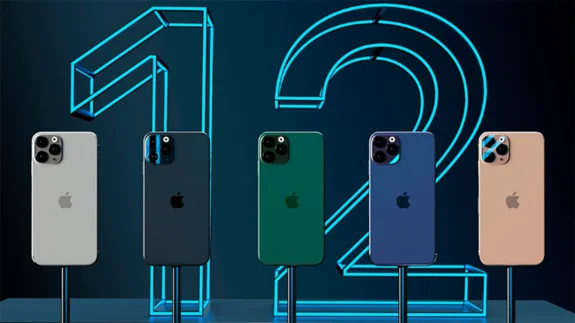 The long-awaited presentation of the new iPhone 12 family will take place very soon, it should be borne in mind that the company is unlikely to greatly reduce the price with the upcoming novelties, but it will still present a large assortment of smartphones with different price categories for everyone.
Previously, there was a lot of information about the prices of new items, but now a completely new one has appeared. The presentation, as we know, is scheduled for October 15, which means that this information can be trusted.
- Prices on the iPhone 12 will be: $749 for the version with a storage capacity to 64GB, $799 for 128 GB and $899 for the maximum configuration of 256 GB.

- Prices for the iPhone 12 Pro will of course be significantly higher: $999 for 128GB, $1099 for 256GB, and $1299 for 512GB.

- The iPhone 12 Pro Max is expected to cost $1,099 for a bundle with 128GB of storage, $1199 for 256GB of storage, and a top bundle of $1,399 for 512GB.

- In addition to the usual 3 new products, there will also be a fourth one called iPhone 12 mini, it was estimated at $649 for 64 GB, $699 for 128 GB and $799 - 256 GB.

Judging by the prices, Apple made sure that everyone could purchase a new product, but we can see the final price tags right at the presentation. In addition, there is information that the company will soon begin shipping new items to distributors, or rather on October 5th. The start of sales of new products will presumably start on October 23.