Alice Camera - turns your smartphone into a professional camera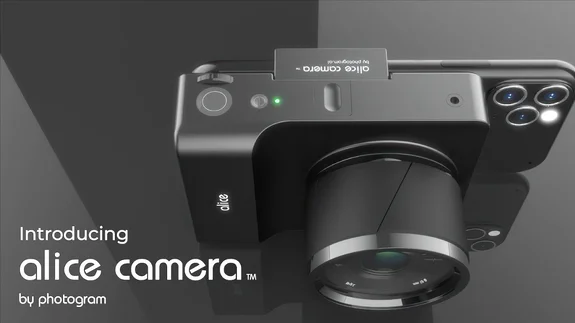 Photogram, a company of engineers, content creators and data scientists, has unveiled the first prototype of a device that can combine smartphone artificial intelligence with the quality of a Micro Four Thirds photo system. This device is called the Alice Camera, and has a main image sensor Four Thirds with a resolution of 11 megapixels, pixel size 4.63 microns and support for HDR.
The device works in tandem with an interchangeable Micro Four Thirds lens, but a third-party photo module can also be attached to it, which is attached through a standard adapter. Alice Camera doesn't have a screen of its own, but uses the screen of a smartphone by attaching to it and connecting via a Wi-Fi connection. All actions related to exposure metering, stabilization, autofocus and color occur directly through a special application that is installed on the smartphone. And all these algorithms work under the strict guidance of the smartphone's artificial intelligence. All captured elements will be saved to microSD, but they can be immediately transferred to a smartphone in order to start editing.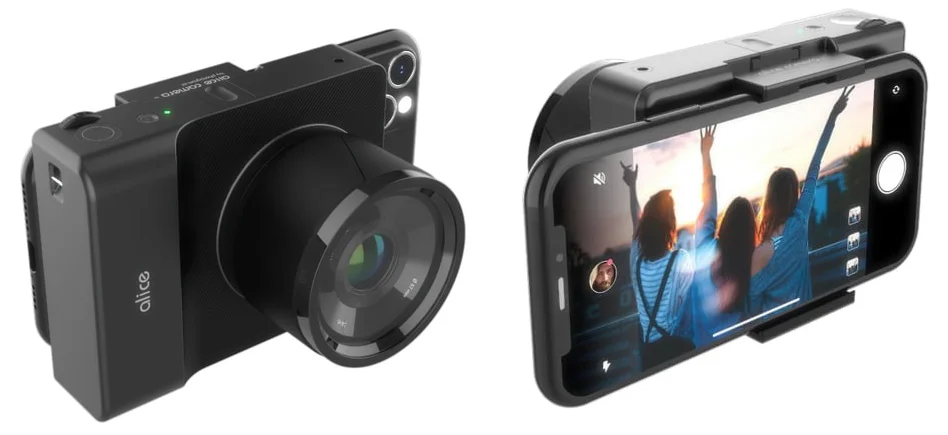 Alice Camera is capable of recording video at 4K 30fps and FullHD at 60fps. It will be possible to shoot video online, but this will require a network connection of the smartphone itself. At the moment, the device is still at the prototype stage, but it will already be possible to pre-order, next month the developers plan to open a fundraiser on Indiegogo.
The Alice Camera is priced at £750, but for those who pre-order or take part in a fundraiser, the camera will cost significantly less. The first cameras are expected to arrive in March 2021.