OnePlus 8 Pro turned out to be not quite a "musical" smartphone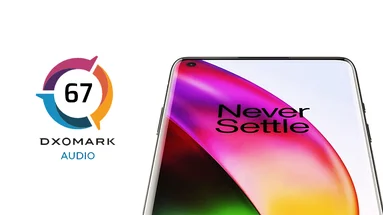 We all know that when choosing their "ideal" smartphone, most simply do not pay attention to how the device sounds - and this is a big mistake. But true connoisseurs and in other things, those people whose life is associated with the constant recording of audio or video, just can not be fooled. Therefore, experts from DxOMark come to the aid in choosing the perfect smartphone. As you know, DxOMark began to test sound on smartphones only in the fall of 2019, they were very interested in the recently released flagship OnePlus 8 Pro, which experts already managed to test. The smartphone's points will surprise fans, but not from the best side. OnePlus 8 Pro showed itself in terms of technical specifications, but let us down in terms of sound. He was given 67 points, which gave the smartphone the right to take 11th place in the DxOMark rating.

If you compare the OnePlus 8 Pro with last year's OnePlus 7 Pro in terms of sound reproduction, the current flagship was able to overtake it only 1 point. But as for the sound recording, here the "picture" is much worse. The weakness of the smartphone turned out to be low frequencies, in which experts found distortion, there is also an unnatural sound of background recordings, an abundance of noise when recording sound during video recording. OnePlus 8 Pro, although it let down in terms of sound, but we hope that the company will study all the errors and release a decent flagship in all its parameters.