Google Pixel 5 will abandon the top processor and lose one of its features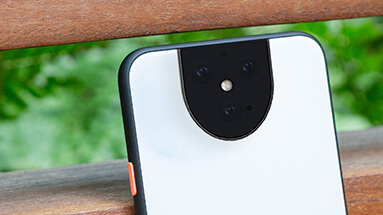 This year, all flagship smartphones have considerably risen in price, and the reason is the expensive SoC Snapdragon 865 processor and other accessories for it, for example a 5G modem. Many did not even think that they simply overpay for a non-existent 5G network. What can we say about the Snapdragon 765G chip, because there are many devices with this chip worth $ 500 and above. And all because of support for the 5G modem, but in fact the performance did not go far from Snapdragon 720G/730G processors. Most companies are simply forced to switch to older chipsets, Google was no exception. All rumors indicate that the new Google Pixel 5 smartphone will be based on the Snapdragon 765G chip. Perhaps this solution will upset a lot of people, but this has its advantages, because this processor is more energy-efficient than the high-performance Snapdragon 865 processor. But this did not end there, we will talk about the new Motion Sense technology, which was presented in the flagship Pixel 4 smartphones. This technology is based on gesture control using the Project Soli sensor, which captures hand movements. Thus, the user can easily scroll through the playlist or turn off the alarm, without even touching the device. But, as it turned out, this chip was not liked by fans, many could not even try it, because this function was available only for a limited number of countries.

Stephen Hall, managing director of 9to5Google, said that the Pixel 5 most likely would not receive the Project Soli radar, which in turn was responsible for detecting gestures. Accordingly, such an innovation as Motion Sense simply will not work. One of the reasons for this decision is the high energy consumption. But this also has its advantages. The abandonment of the Project Soli radar will increase the interior space and give more freedom for the layout of the future smartphone. Pixel 5 can say goodbye to the thick frame at the top, and most of them simply did not use the new technology called Motion Sense. But, no one knows what will attract the new Pixel 5 smartphone.