Crash Bandicoot comes to the Android platform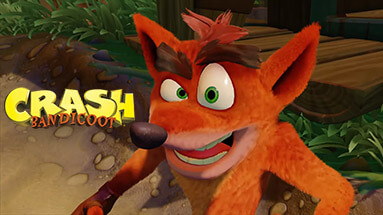 The Crash Bandicoot platform was created by Naughty Dog and released exclusively for the PlayStation console in 1996, the platform has gained a lot of fans all the time, and a lot of spin-offs have been released. Now it's become known that Crash Bandicoot will soon launch on the Android platform. The publisher of the game will be Activision, and it will also control the development of the game for Android smartphones and tablets. There were no official announcements about the game yet, but several screenshots from the game have already appeared on the network. Judging by the images, it can be assumed that the game will be made in the "endless runner" genre with a lot of obstacles and various bonuses.
The project itself will be handled by King, known for all its hit Candy Crush. What the game will be called in the future is unknown, but the developers are trying to make it as close as possible to the original.