Now your photos can appear on the JBL devices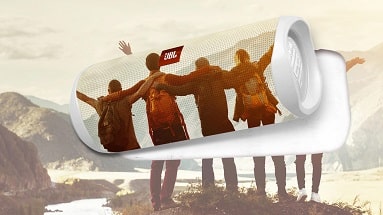 Many companies, in order to increase sales, release limited devices or buy ads wherever possible. JBL has gone much further to attract the attention of users. The company decided to customize the appearance of its own devices with user photos. To fulfill your dream and get a portable speaker or headphones with your own image, just go to the JBL website in the personalize tab. There you can select a product and change its design. Currently available for customization: Flip 5, Go 2, Clip 3, Live 400BT, Live 500BT and Live 650BTNC. The manufacturer will fulfill the order within 5-7 days, but so far only for residents of the United States. For other countries, this feature will be available only in 2020. It is worth considering that not every photo or image will be taken for customization. JBL has set strict rules for receiving images.

Photos that company just will not accept:
Unfortunately, even the most innocent photo with your favorite super hero can be rejected. But if you dream about a device with an image of your loved one or animal, then this is a very interesting opportunity to participate in such an action. True, keep in mind that such a pleasure will not be cheap. The cost of the service can increase several times, and this despite the fact that prices are calculated in dollars. But, and whoever is not worried about finances, can get an excellent device also with its own unique design.