UNEVN has opened sales for the folding table Base with a built-in computer and monitor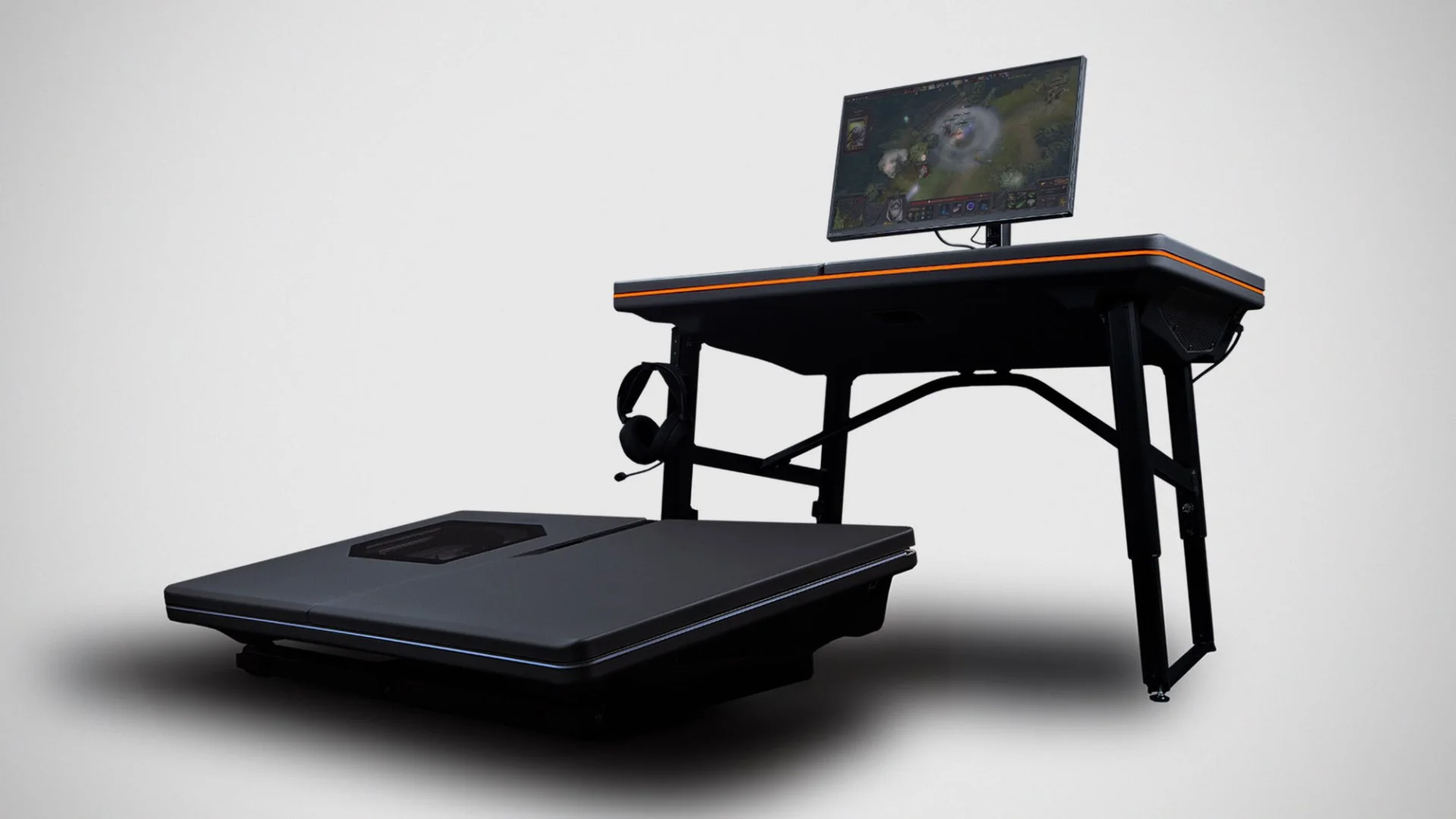 Finnish esports equipment company UNEVN has developed a long-distance transportable gaming rig designed to help gamers achieve maximum efficiency on their way to victory. At the same time, the folding table Base can hardly be called portable in the full sense, but it can easily accompany the owner to offline competitions, replacing less successful tournament models, which often have poor ergonomics and do not allow to take into account the individual requirements of users. According to the developers, Base ensures the smoothness of the gameplay and the full focus of the gamer on his goal.
New gadget:
Complies with BIFMA standards.

It has a secure fastening system.

Unfolds and folds in less than 1 minute.

It weighs 20 kg in its "clean" form and 27 kg with a PC, which, of course, is a lot, but it fits into the baggage weight norms in most countries of the world.

Allows you to set the table height convenient for each player in the range from 52 to 84 cm.

Allows you to adjust the position of the monitor.

It has a spacious 114 x 68 cm tabletop, which, firstly, gives enough space for the keyboard and mouse, and secondly, has a coating that ensures the accuracy of the mouse without wobbling during fast movements.

Completely hides cables.

PC and peripheral equipment with convenient access to it are replaced at the request of the owner. The same applies to a 27-inch monitor with a refresh rate of 165 Hz, however, the replacement can only be made with a smaller model, there will not be enough space for a large one.

The cost of the table itself without the corresponding "stuffing" is €1290, the cost of Base in the complete version depends on the computer components. For example, UNEVN's proposed Ryzen 7 7800X3D, RTX 4070 Ti, 32GB DDR5 RAM and 1TB M.2 SSD will push the price up to €4,050 all at once, although many gamers who have tried the new device say it's worth it.