Microsoft has built Python into Excel
The Python programming language, which is widely used in Internet applications, can soon be integrated into Excel for using without additional software and plug-in configuration. Actually, this has already happened, however, so far in test mode.
The public preview of Python (PY) is now live and is included with the Microsoft 365 Insiders subscription on the Beta Channel. So far, it is only available on Windows, but in case of successful testing, PY is promised to be extended to other platforms. True, the message was not without a fly in the ointment: it is indicated that only owners of a paid license will be able to fully use some functions.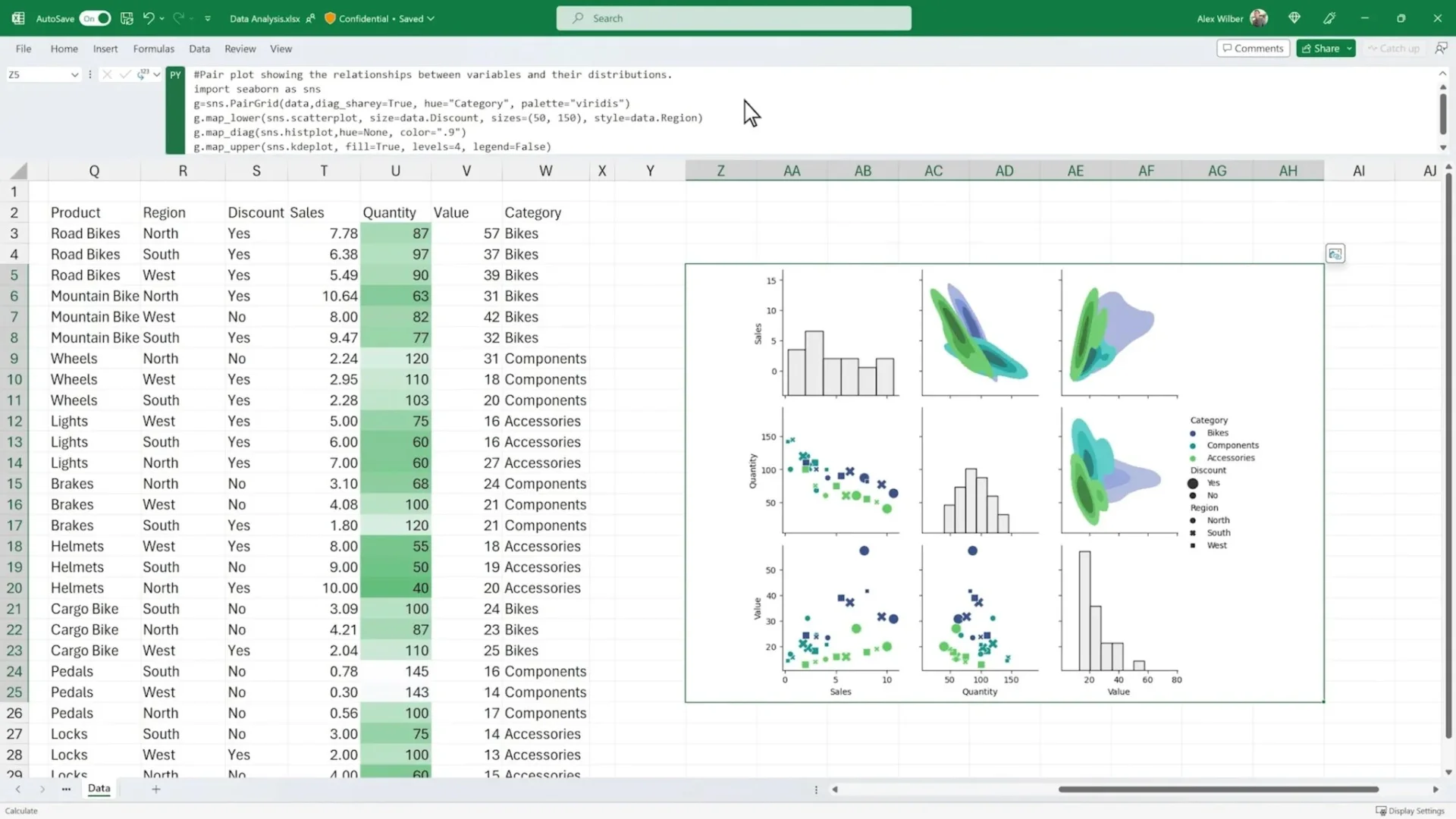 For ordinary users, this means the ability to:
Analyze Excel spreadsheet data using Python resources and Power Query technologies. You can access them directly from the Excel menu without having to leave the familiar space, since all the required calculations are performed in Microsoft Cloud.

Convert and import the resulting data back into the cells of an Excel spreadsheet for further and more detailed study.

Working with Anaconda, the leading Python repository, Excel will have access to its most requested libraries, such as Matplotlib for visualizing data, Statsmodels for advanced statistical modeling, and Pandas for data manipulation. In other words, now you can effectively illustrate formulas, process pivot tables, build complex models, graphs, charts and heat maps without wasting a single extra minute.
Python creator Guido van Rossum has already spoken about what is happening, noting that the merger will benefit both communities by significantly expanding their capabilities.