Chinese engineers have invented a portable body conditioner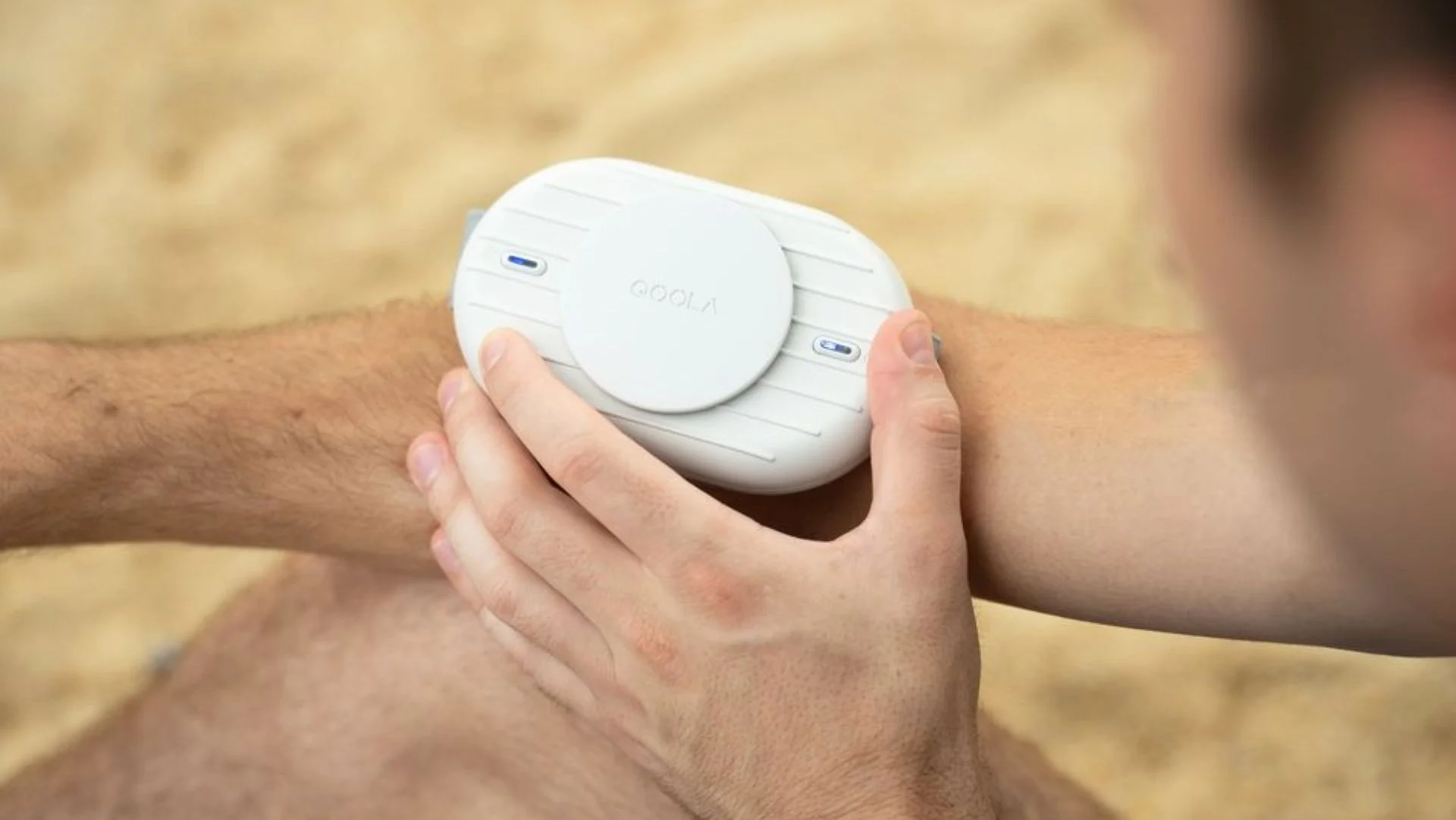 A young company from China is looking for sponsors on Kickstarter to launch the production of a portable air conditioner that can be carried anywhere without any problems, enjoying the coolness in the most intense heat.
The compact gadget QOOLA Pro weighs 190 g, can be comparable in size to a smartphone and is attached to any part of the body, from the ankles to the forehead, using soft straps with adjustable length. Due to its small size, the device will not cause the slightest discomfort to the owner, but at the same time its power is enough to create a small constant air flow and cool it down to a temperature of 12 to 21°C within 30 seconds after being turned on. The creators claim that when the device is attached to the waist, it will be able to effectively keep pleasant coolness around the perimeter of the entire torso.
The ICS+ technology used in the development of the air conditioner allows it to operate without heating elements, which should increase the performance of the device by at least a third and provide its owner with a comfortable stay outdoors or indoors without a stationary air conditioner.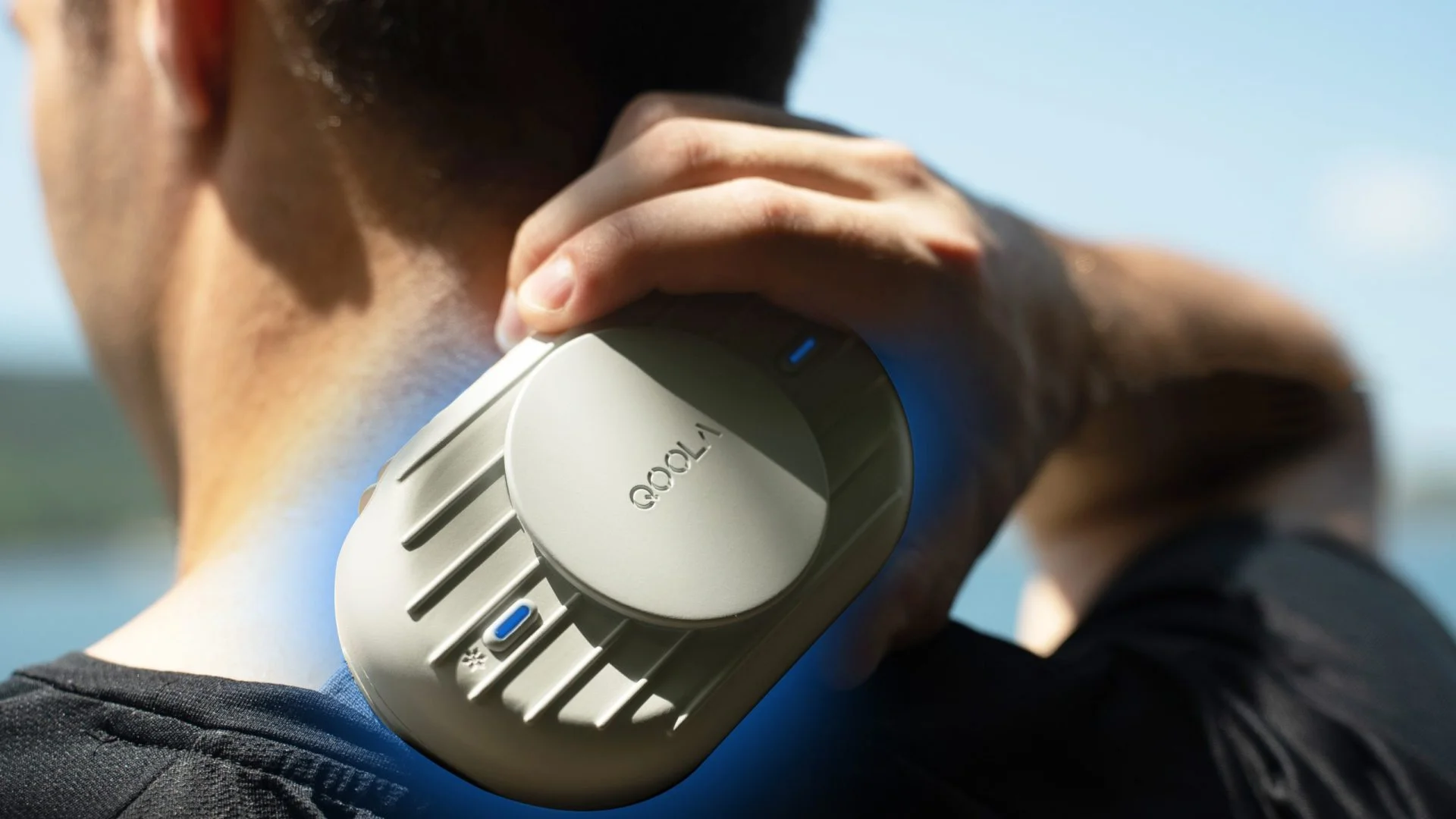 The battery of the gadget is capable of holding a charge for up to 8 hours, then it should be connected to a power source via USB-C for 2 hours, after which the air conditioner will again be ready to perform its duties.
In addition to the manual mode, QOOLA Pro has its own AI that can change settings depending on whether the ambient temperature rises or falls. It is also possible to control the gadget using a mobile application downloaded to a smartphone, with three options for the desired temperature.
Customers/sponsors who are interested in the novelty can make a preliminary order on Kickstarter for $69 or wait for mass production scheduled for November of this year, when QOOLA Pro should appear on AliExpress.
Note that if the idea pays off, it will be a real breakthrough, since the latest portable air-conditioned system, introduced this May by the Japanese company Fujitsu General, weighs 2.4 kg, costs more than $ 900 and fits in a standard-sized backpack.