LG has introduced a portable "TV in a suitcase" StanbyMe Go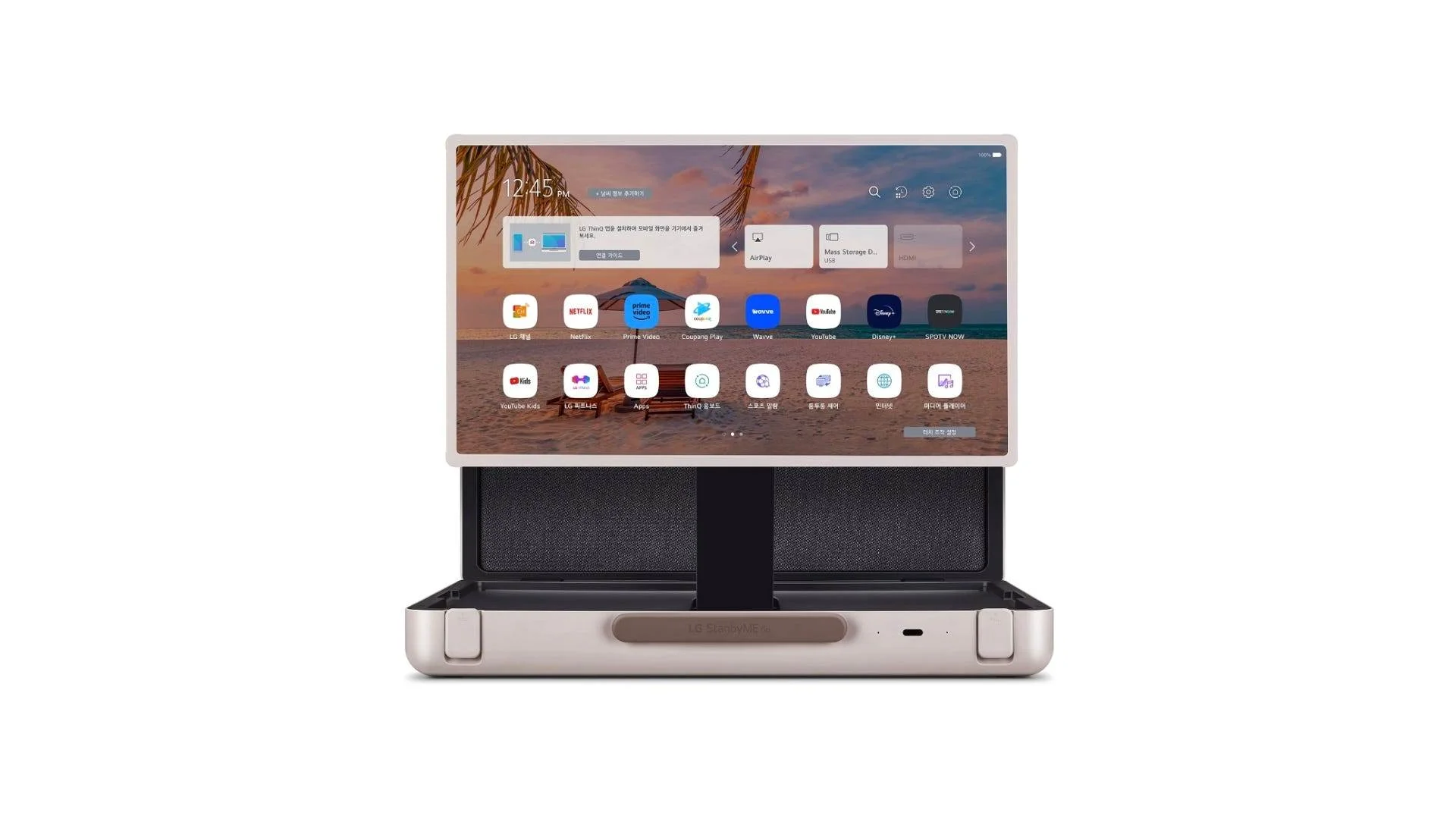 One of LG's top developers must have had a very boring weekend in the countryside once when they came up with the idea of making a portable TV in a suitcase StanbyMe Go that you can throw into your trunk and take with you on a picnic, a weekend near the water, or to camping. Now the rain that started at the wrong time will not be an annoying hindrance, but an excuse to play your favorite game, and before going to bed you can admire not only the stars, but also your favorite actor in the next action movie or romantic melodrama. Even cleaning your backyard with a portable TV will no longer be boring!
StanbyMe Go is a true multimedia center with a 1080p screen and Dolby Vision High Dynamic Range support. Its monitor can be rotated and tilted on a hinge at an angle which is the most convenient for the viewer at the moment, as well as transformed into landscape, portrait orientation. There are mirroring and screen mirroring modes.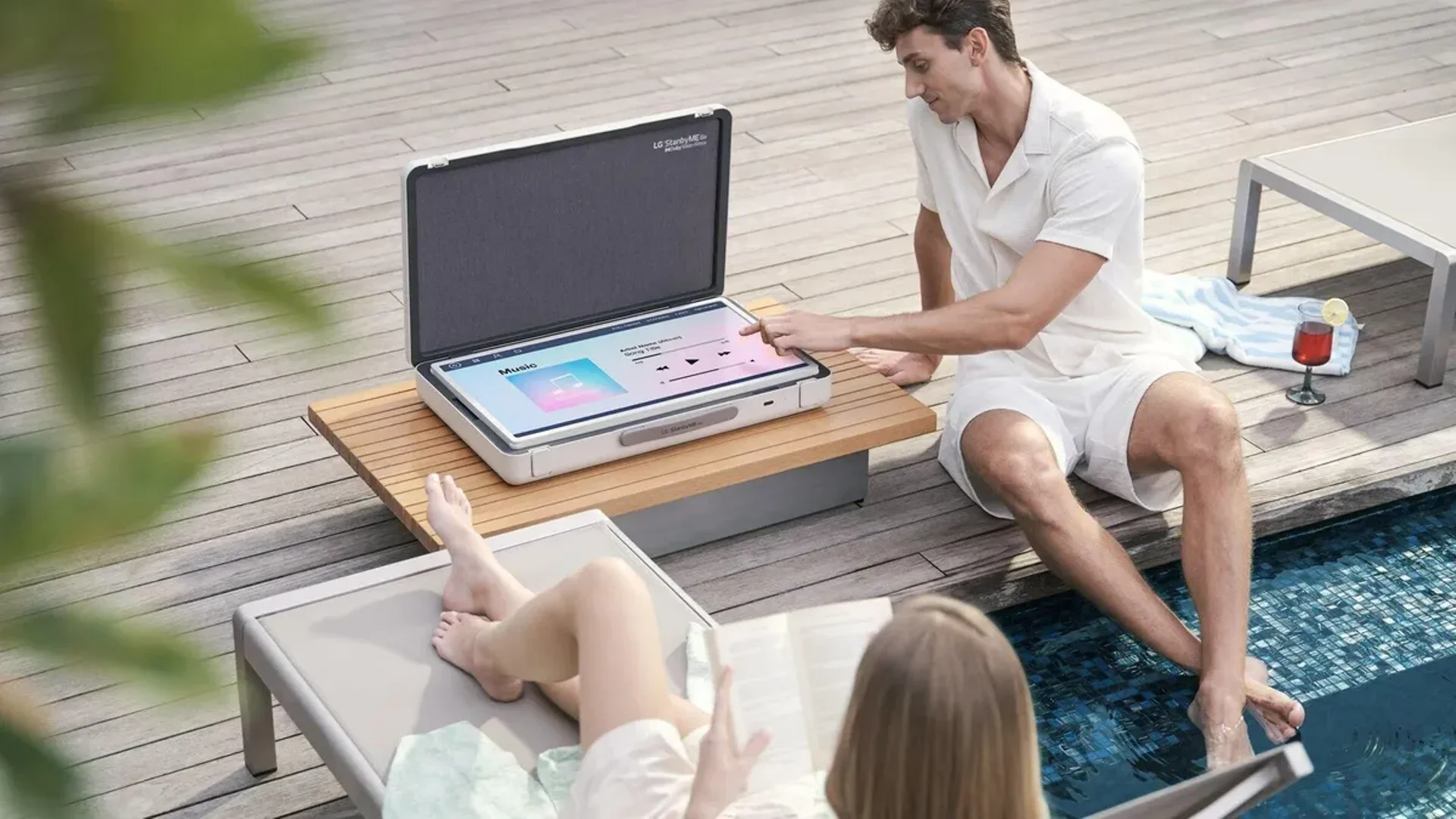 Surround sound is provided by 4 built-in speakers with power of 20 watts and support for Dolby Atmos. When there is no signal, the TV can play one of eight cozy background noises, such as the crackling of firewood in the fireplace or the rustling of sea waves on a sandy shore.
The HDMI input is for connecting a game console, just like the desktop screen mode.
Built-in battery promises at least 3 hours of battery life.
StanbyMe Go runs webOS software, which automatically means it has all of LG's standard Simple Smart IPTV streaming apps. The TV is compatible with iOS, Android, Bluetooth, Wi-Fi.
Management by a person can be done using voice, touch screen and remote control, which has its own cell in the suitcase.
Pre-order is already open. The company assures that sales will be made only through the official website, and guarantees the first buyers who decide to purchase a new product for $999.99 a generous bonus in the form of a free XBoom 360 Bluetooth speaker. Recall that its average price in the market is $200-249.