TECNO has released the smartphone with the design of the future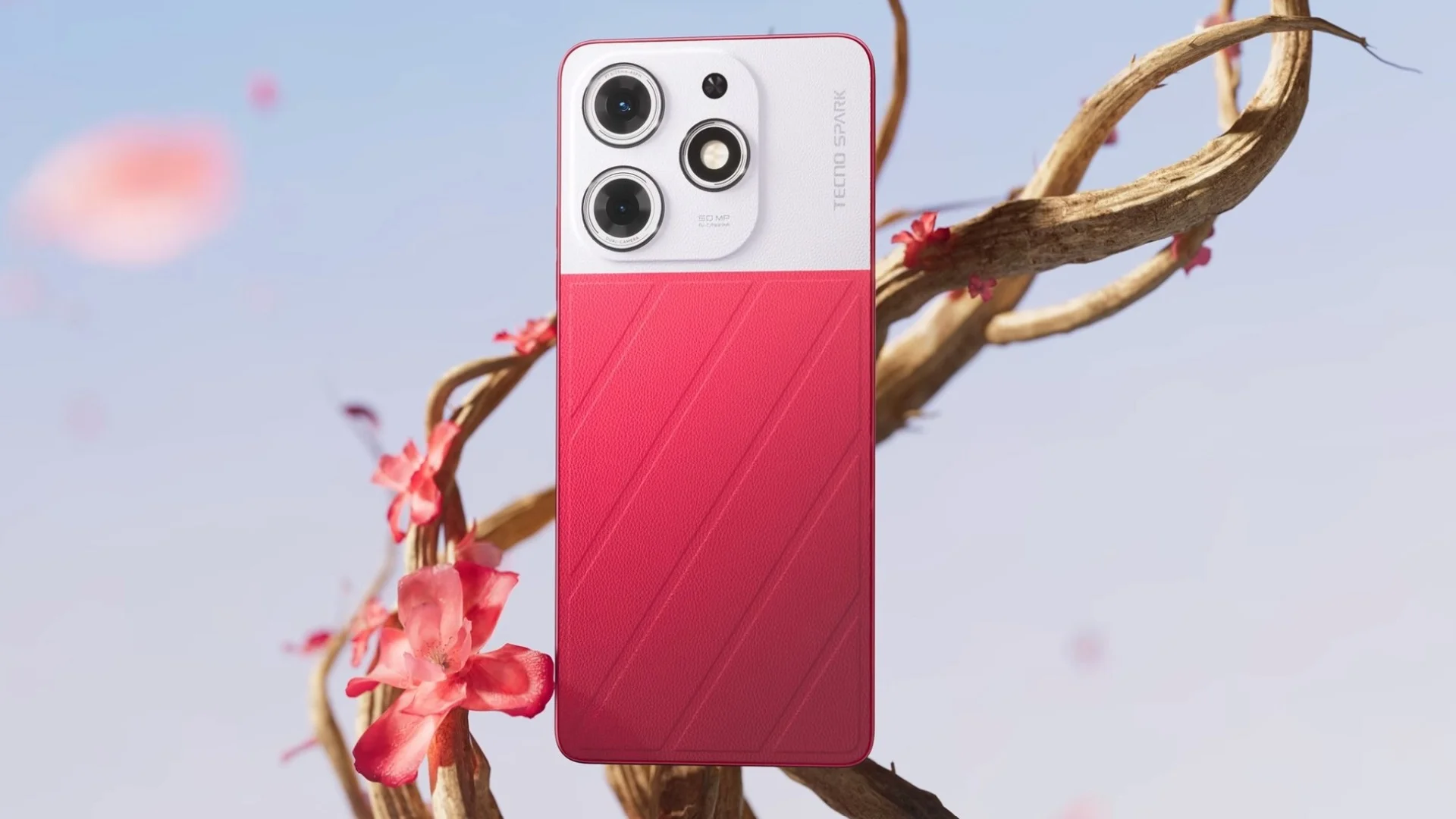 Recently introduced to the general public smartphone Spark 10 Pro Magic Magenta Edition from TECNO is one-of-a-kind mobile phone that uses an innovative technology that allows it to glow in the dark while changing color.
Smartphones-chameleons, which began to fluoresce with the coming of the evening and transformed under direct sunlight, have already gone on sale earlier. However, according to TECNO officials, none of them had the full feature set of Spark 10 Pro Magic Magenta Edition. And to achieve the desired effect, the developers of such phones used glass, under which a special coating was applied, while TECNO relies on innovative technologies. It is this circumstance that gives the company the right to position the novelty as the world's first luminous smartphone, which has no analogues.
The back cover of the novelty is made of a multilayer material, which includes a base layer with a bright combination of red and white ink, a middle layer with ink fluorescing in the dark, and a top layer made of transparent eco-leather and performing a decorative function. Such a material is able to absorb ultraviolet during the day, maintaining a constant pink tint, and at night it emits a greenish glow, which creates an unusual and interesting effect. Roughly speaking, the same principle underlies the operation of key fobs, magnets and other trinkets glowing at night, but TECNO has complicated and improved it.
As for the technical side of the issue, the smartphone does not differ from its predecessor Spark 10 Pro. Among its characteristics are listed:
8-core processor MediaTek Helio G88;

8 GB RAM, which can be virtually doubled if desired by the owner;

storage capacity of 5000 mAh with support for wired 18-watt charging;

6.8-inch 90Hz IPS display with Full HD resolution;

dual camera with the main and secondary sensors of 50 and 0.08 MP, respectively;

32 MP front camera.

There is no exact information about the cost of the new model yet, but it is promised that it will not differ significantly from the price of its predecessor, which was asked for about $120.