The OWO Skin Tactile T-shirt sets new standards for immersion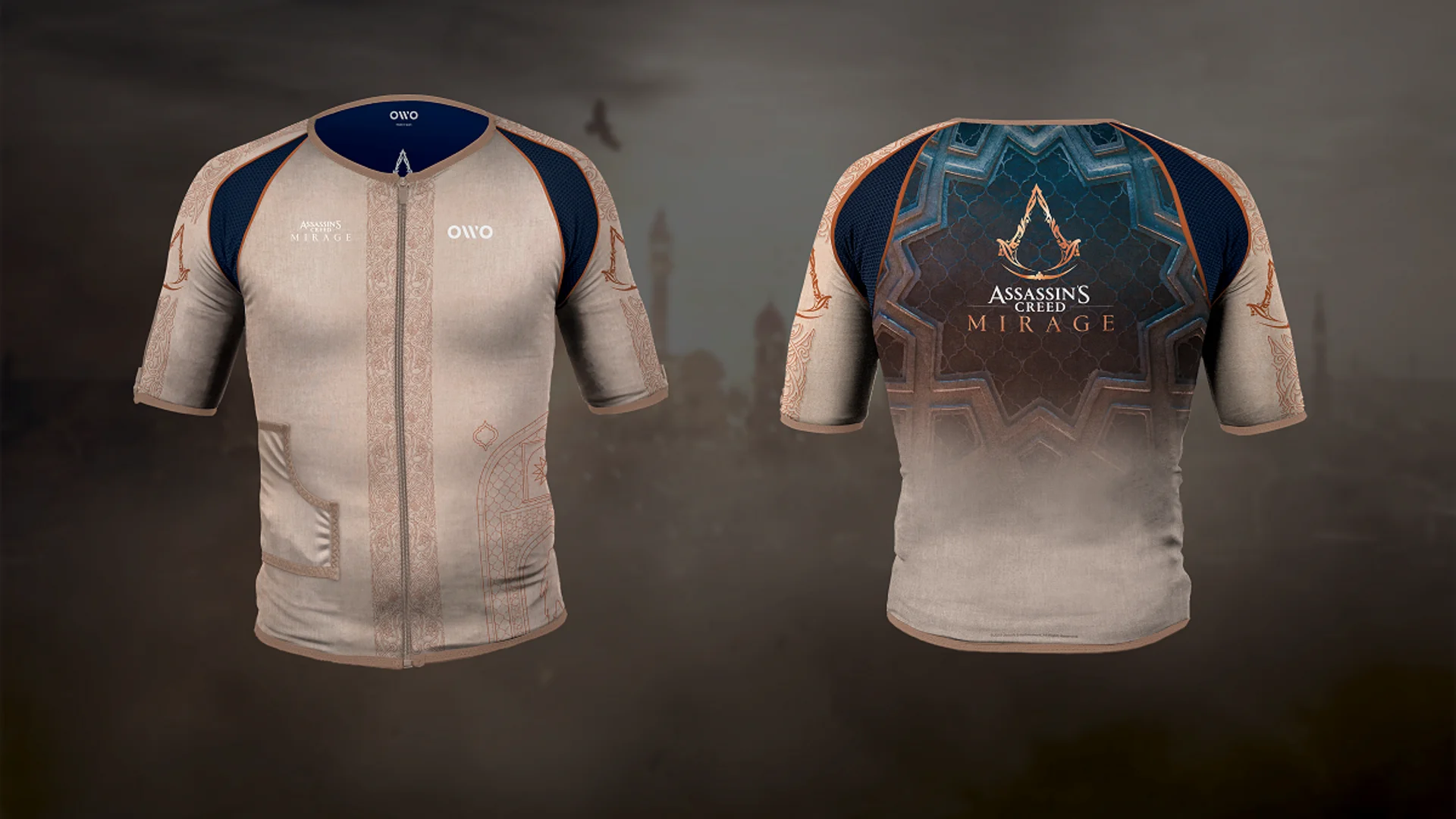 The partnership between Ubisoft and the OWO brand, which already has a successful track record of delivering clothing items with tactile feedback to the market, has now become a unique opportunity for fans of Assassin's Creed Mirage. Now they can literally connect with their character, feeling not only the blows received by Basim during the mission, but also the efforts he exerts when inflicting damage on enemies.
Tactile feedback is provided by electrodes attached to the T-shirt in 12 zones that tightly cover the player's torso and upper arms. Synchronized with the action happening on the screen, they will provide the owner of this innovative clothing item with a full range of sensations from hand strikes, knife or sword attacks, gunshots, falls, collisions with other characters, and interactions with objects. It is expected that even insect bites, gusts of wind, and the sensations of bleeding will be available thanks to the complex interaction of the electrodes.
Of course, the T-shirt will not cause real pain or injuries. Moreover, each player will be able to determine the intensity of the tactile feedback for themselves by calibrating the sensors through a mobile application compatible with Android, iOS, and Windows, and saving the changes to the settings.
It is known that the OWO Skin T-shirt:
has an original design;

is made in 9 different sizes;

can work autonomously for up to 8 hours in a row;

is equally compatible with computers and consoles;

will be compatible with games such as Fortnite, Valorant, World of Tanks, and others.

In addition, according to promises, the buyer will receive a game code along with the T-shirt.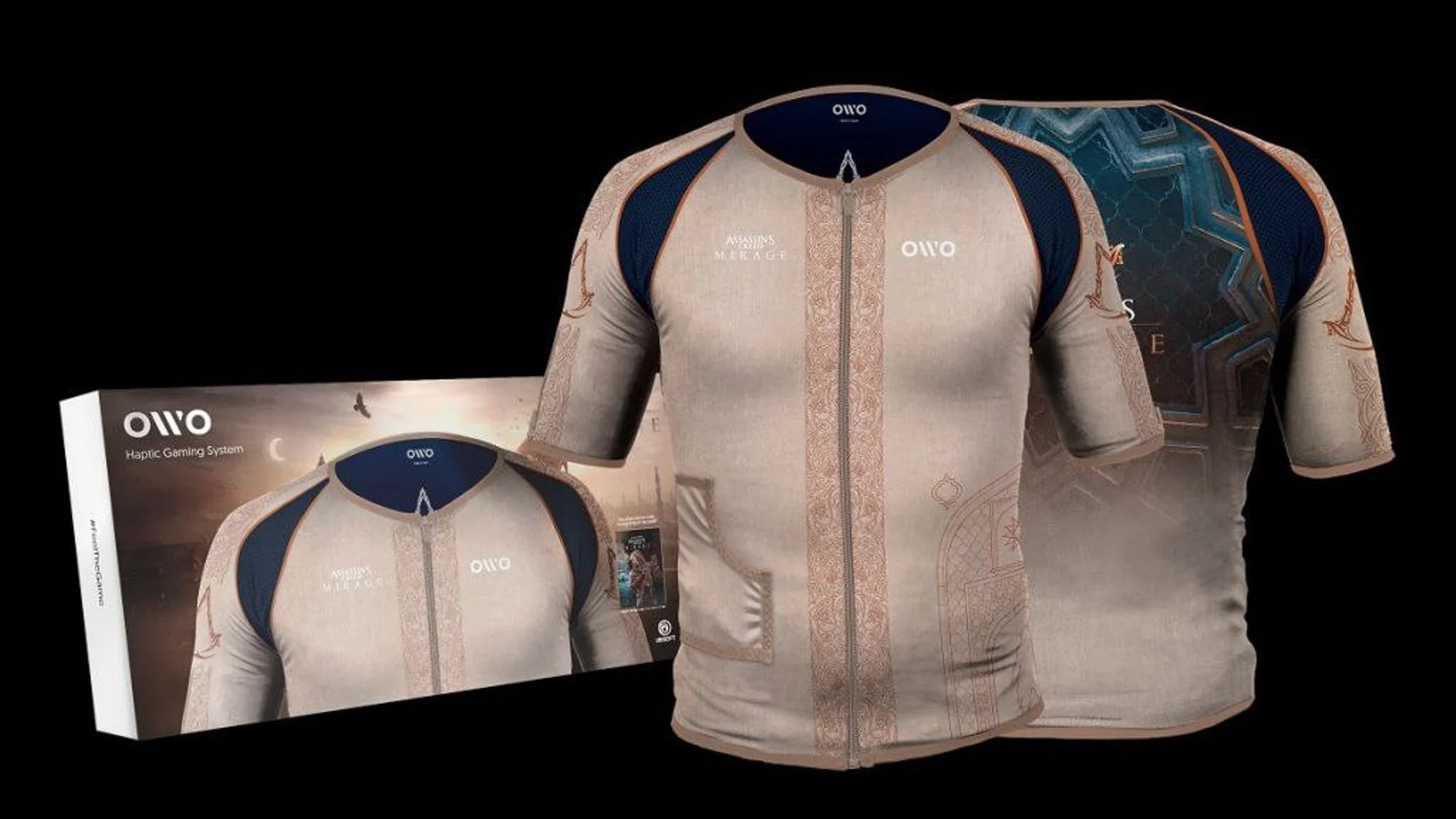 The release date is currently not disclosed, however, pre-orders are promised to be made available soon. According to the manufacturer, it will take 3 months as each T-shirt requires manual labor. The cost of one set with all the accompanying devices will be €499.
OWO and Ubisoft remain silent about future cooperation, but there is every reason to believe that this is not their last joint project, which means that there are many more exciting things ahead of us.