Samsung has published a patent for a convertible smartphone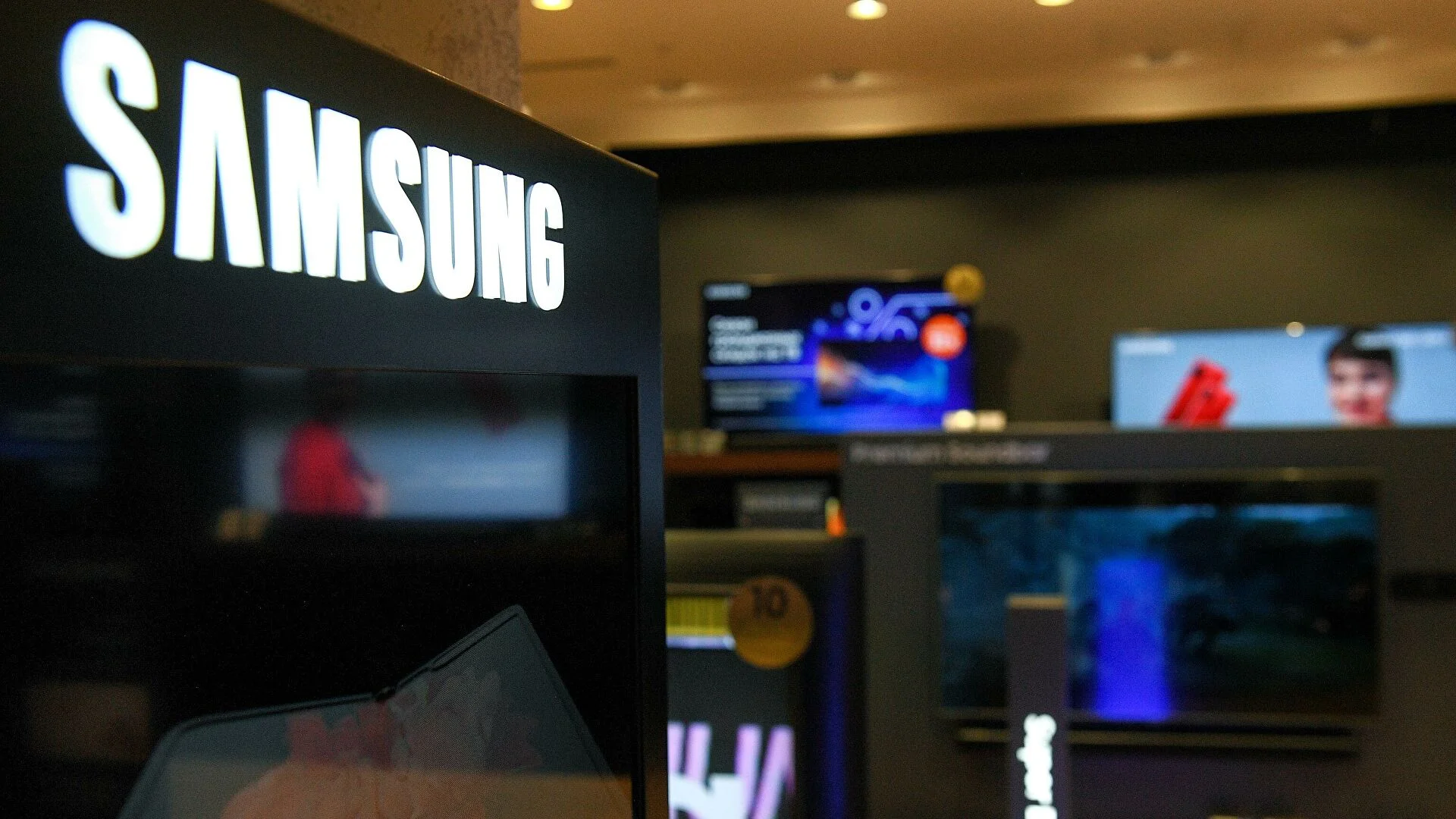 Samsung began to develop the idea of a clamshell phone, but in an updated format that allows you to stretch the screen strongly. The patent file was submitted on March 10 under the title «Multifold Electronic Device». 60 pages contain comprehensive information about this new unusual smartphone with a slided display, which initially has the most ordinary appearance, but through simple actions turns into an unusual device, somewhat similar to a kind of robot transformer.
The strange device, which the South Korean manufacturer plans to produce, initially has a compact shape and is no larger than the Z Flip 3 model. This is confirmed by patent images with this simple clamshell phone. However, users are given the opportunity to double the area of the deployed screen, as there is a sliding mechanism for this.
Pulling the display panel from above and below, you get a screen of a different shape — very wide or long. The sliding mechanism is described in detail in the patent. According to the images, it is located at the bottom of the gadget. When the mechanism begins to work, the screen slides simultaneously from above and below.
The display of the convertible apparatus, which folds and extends, can be installed vertically. The middle parts of the screen, due to fastening made by the magnetic alloy, make an impression that 2 phones are placed opposite each other. Two users are allowed to play on the same smartphone at the same time.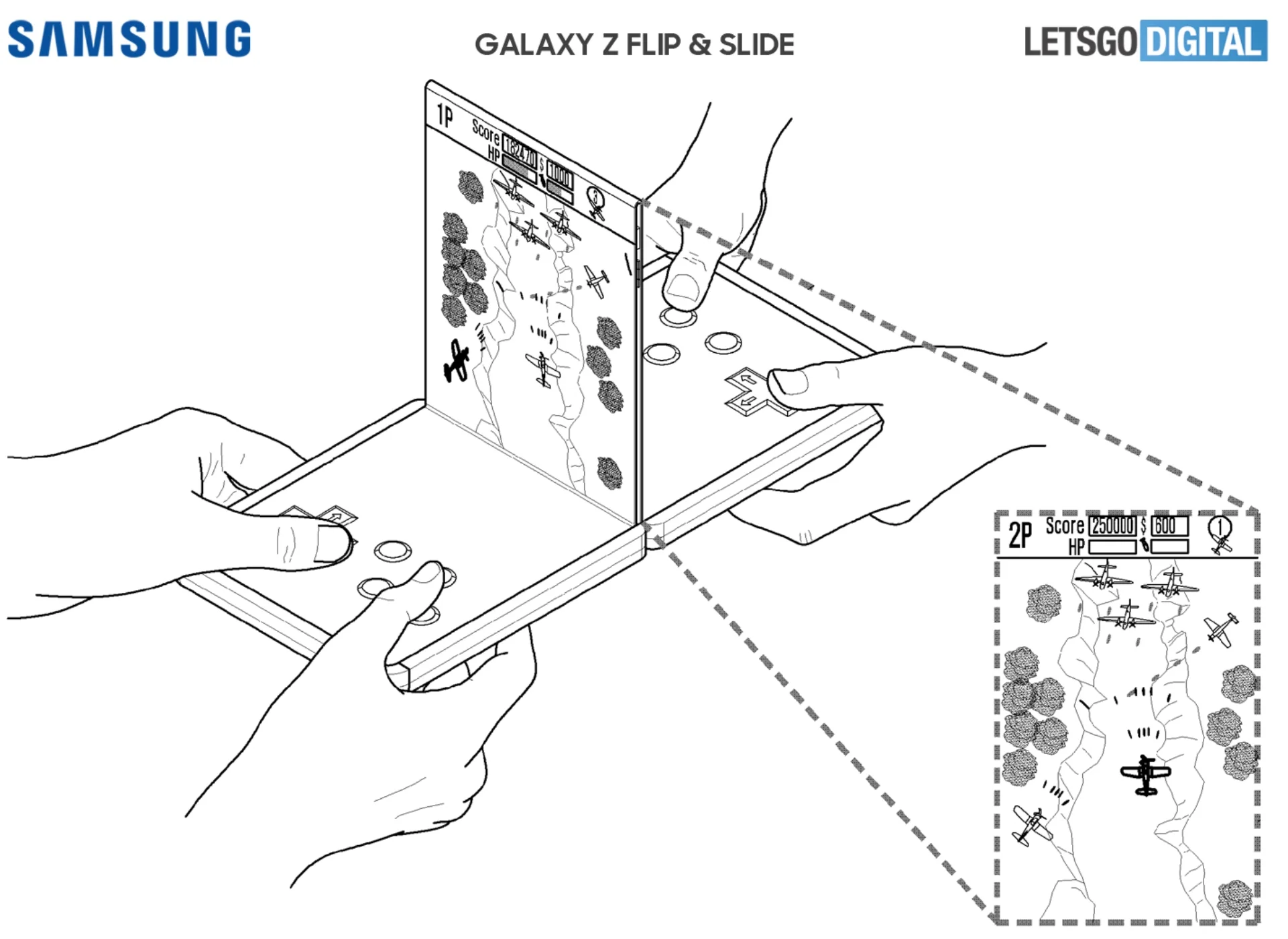 The patent file presents an image confirming that the design of this new smartphone-transformer allows it to be folded into a very strange device.
Despite the fact that Samsung has visualized the device usage options, such scripts remain rather strange, considering the fact how big the screen is and what aspect ratio is provided.