Tesla introduced updated versions of the Model S and Model X cars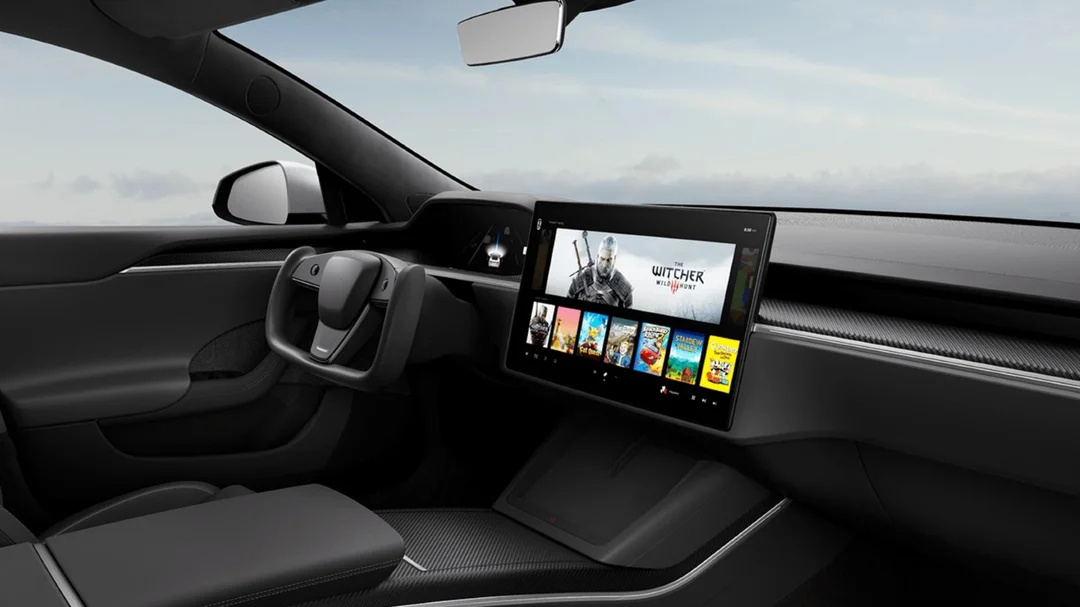 The updated Model S and Model X cars were developed under the Palladium project, which Tesla kindly declassified and presented the world with new opportunities in mechanical engineering. Updates in the car have touched almost everything and the first thing you should pay attention to is the steering wheel. The new steering wheel resembles the steering wheel of a high-speed F1 car, but with fewer switches. Something similar was already seen in the prototype of the new Tesla Roadster in 2017.
Brand new models also received a new screen, or rather as many as 3 new screens. The central screen has a diagonal of 17 inches and a resolution of 2200x1300 pixels, and also supports tilting left and right. The driver's screen has a diagonal of 12.3 inches, the third is located at the rear of the front seats in the center, it received a diagonal of 8 inches and is a great solution to entertain children or adults in the rear seats. But that's not all, the central screen is also analogous to a full-fledged gaming console with a performance of 10 TFLOPS. This portable console is capable of running the most demanding games, including Cyberpunk 2077.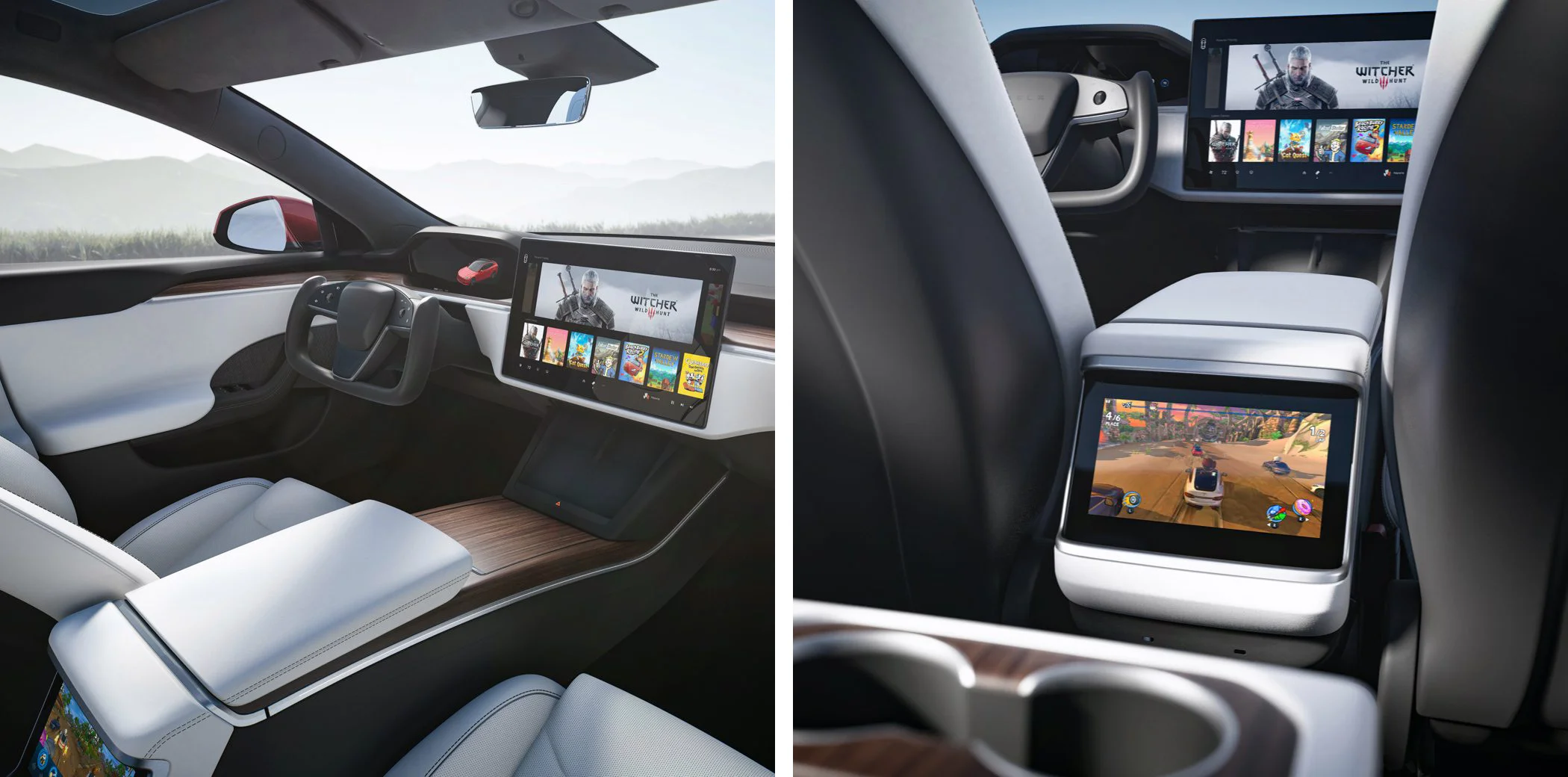 Of all the innovations, the new glass roof immediately catches the eye. An acoustic system is installed inside the car, consisting of 22 loudspeakers and an active noise reduction system. There is also a three-zone climate control with a HEPA filter, glasses are protected from ultraviolet and infrared radiation, and all seats, windshield and steering wheel are heated. The front seats have ventilation, a USB-C port, and wireless charging. As for the car body, now there is less chrome on the front. The Model S got rid of the Performance version, now replacing it with Plaid and Plaid+, accelerating to 96 km/h in just 2 seconds. The maximum speed and range of the Model S Long Rage is 250 km/h and 663 km, Model S Plaid - 320 km/h and 628 km and Model S Plaid+ - 320 km/h and more than 850 km/h.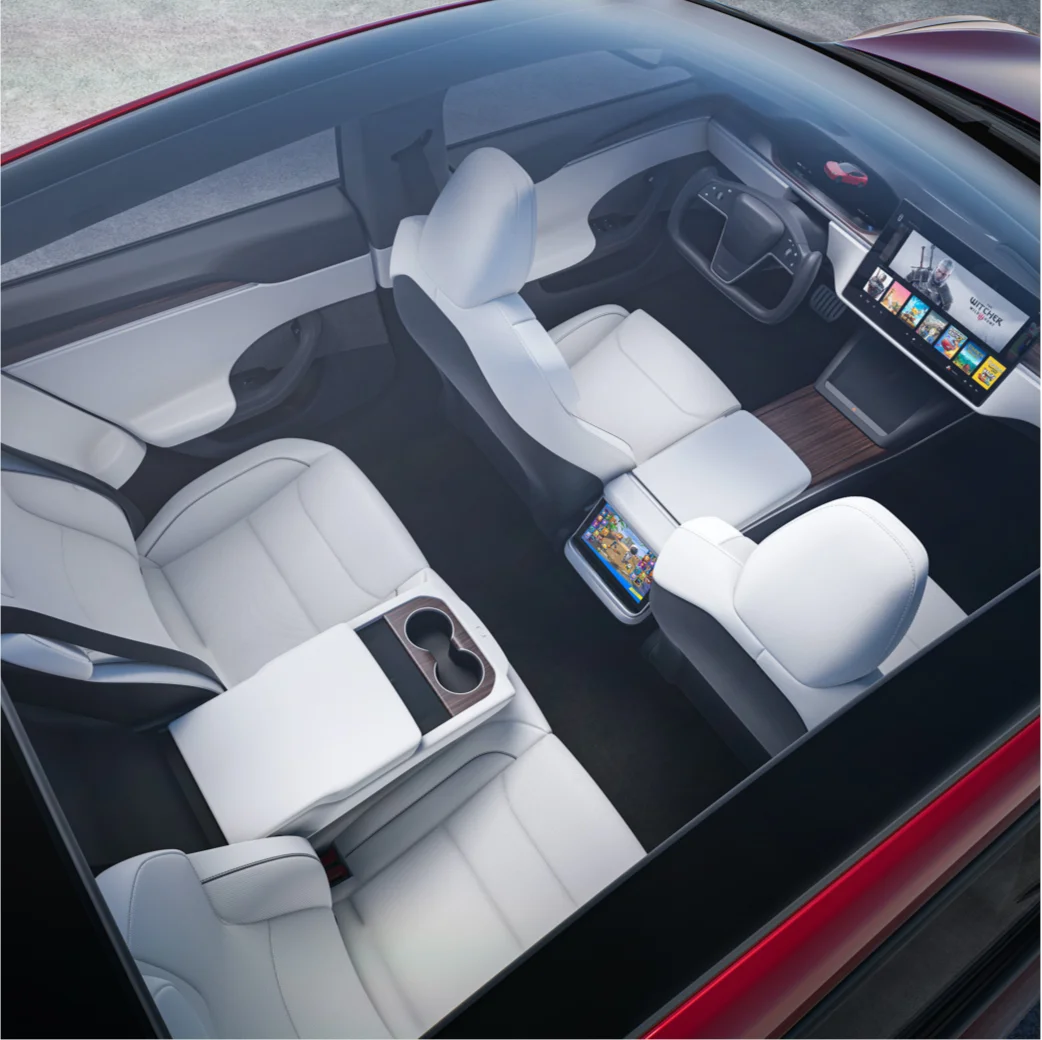 According to Elon Musk himself, deliveries of the updated Model S will begin in February this year. The production of Tesla cars in China will begin in the third quarter of 2021, it is planned to assemble about 450,000 cars, in total this figure is equal to all Tesla cars assembled at different enterprises in 2020!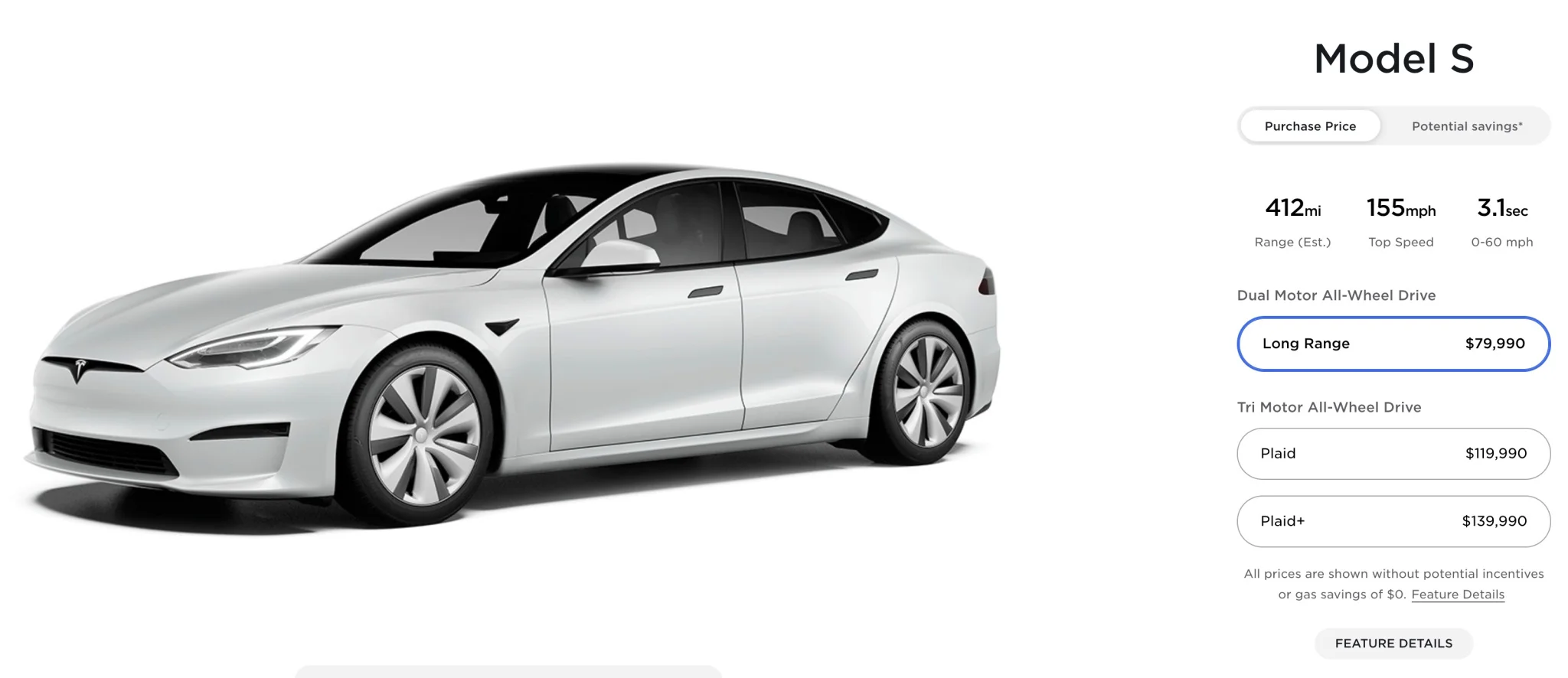 In terms of prices, the new Model S in the US will start at $80,000.