Valve announced a new game Dota Underlords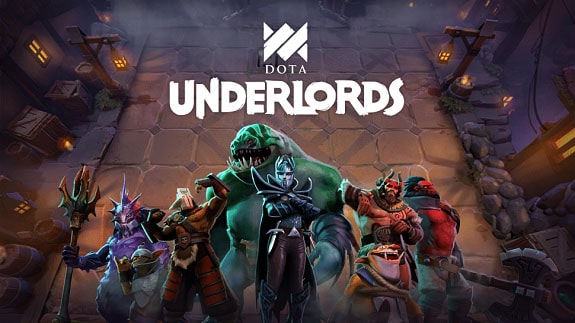 Back in May, Vavle registered a new trademark, Dota Underlords. Even then there was no particular understanding of what kind of product it would be after all. And on June 14, the company introduced a new project called Dota Underlords, as the developers themselves say, they were inspired to create the project by the game Auto Chess. At the heart of the game Dota Underlords is not the reaction rate, and deliberate action and the right decisions. Players will not change the strength and wisdom. In the game, the number of opponents is 7, and the player will also be able to recruit and develop fighters in his team. Game action will take place in the glorious city of White Spire. For several weeks, the developers conducted a closed beta test of the project, and now everyone who has a combat pass to Dota 2 will be able to rate the game. Mixed, training, and also fights against 7 other players are now available. All combat pass holders will be able to add Dota Underlords to their Steam library through the Dota 2 game's main menu. The developers promise to open access to other users in the Steam store for PC in a week, also in Google Play and the App Store. Open beta testing will be replenished with rating fights, cross-platform game, and also a general rating and overall progress will appear on all player devices.
Read more about the project tells Valve:
"If you're like us, you've spent much of the last six months playing Dota Auto Chess. And if you've followed Valve closely over time, you know what usually comes next: we'll play something we love or meet some people we're inspired by and then figure out a way to work together. In fact, Dota 2 exists because a group of us here at Valve couldn't stop playing the original mod. After we played the game, roughly 1 billion times, it was pretty clear that we should reach out to the creators, Drodo Studio, and start a conversation about working together.

So in February we flew the Drodo team over from China to chat about the future of Dota Auto Chess, and to see if they'd want to collaborate directly with us (this was also during one of the worst weeks of snow we've had in years, sorry about that, Drodo). We had great conversations, but we both came to the conclusion that Valve and Drodo could not work directly with each other for a variety of reasons. We ended up agreeing that we'll each build our own stand-alone version of the game, and support each other to the fullest.

As for us, with Drodo's blessing, a group of people here at Valve are currently working on a standalone Dota version. We'll share more information about this soon."
A Drodo team says the following:
"We appreciate the great encouragements, support and help that Valve offered on Dota Auto Chess and Drodo's standalone game. Valve has been a great company, who gave birth to the Steam Platform and open community like Workshop, enabling millions of players to display their talents. Being a fan of Dota2, we have great confidence in Valve's new game, and expect the next world-class game. In the meantime, with Valve's support, Drodo will continue updating the DAC mod, and attempt to design new modes and adaptations in our stand-alone game. We endeavor to offer more to you, all the fans that like Auto Chess. Thank you, it's you that are making this possible. We look forward to growing together!"