LG Signature OLED TV R - a TV that saves space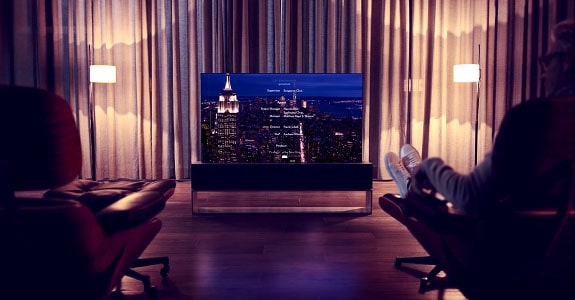 As it should be, the CES 2019 exhibition has not been without technological innovations. LG has demonstrated a revolutionary new product, an unusual TV-scroll. LG Signature OLED TV R has a 65-inch display, which can easily fit in a small stand, thanks to a flexible OLED-matrix and a special mechanism, the display can be rolled up. The prototype of this TV was presented at CES 2018, but over the course of a year, developers were able to improve the product and proudly show the final sample. The exact release date and price have not been announced, but it is known that the TV will go on sale in spring, and the approximate price for it is about $ 8,000. In addition, the TV equipped with powerful speakers from Dolby Atmos with a capacity of 100 watts. To fully raise the panel of the TV, just 10 seconds is enough, and the Line Mode will help raise the panel by only a third.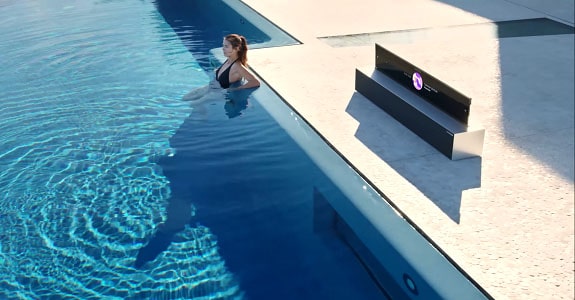 In this state, a special menu opens to play music, and you can also work with smart home gadgets. The matrix with a resolution of 4K, works on the basis of LG WebOS and has a built-in Google Assistant. All connectors and the same HDMI 2.1 are located behind.